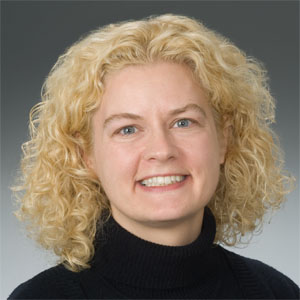 Kara Reynolds
Associate Professor
Department of Economics
Prof. Reynolds joined the department in 2003 after completing her Ph.D. at the University of Virginia. Her research interests include the political economy of trade protection, particularly antidumping protection, and the impact of trade liberalization on workers and firms. Courses taught by Prof. Reynolds include Microeconomics (ECON-200, ECON-300, ECON-600, ECON-703) and International Economics: Trade (ECON-371, ECON-671).

Degrees

PhD, Economics, University of Virginia
MA, Economics, University of Virginia
BA, International Studies, The American University
Loading ...

OFFICE

CAS - Economics
Kreeger - 124
Summer 2015: By Appointment Only
FOR THE MEDIA

To request an interview for a
news story, call AU Communications
at 202-885-5950 or submit a request.
---
Teaching
Summer 2015

ECON-603 Intro to Economic Theory

ECON-603 Intro to Economic Theory
Fall 2015

ECON-300 Intermediate Microeconomics

ECON-671 International Economics: Trade
Spring 2016

ECON-371 International Economics: Trade
Scholarly, Creative & Professional Activities
Selected Publications
Trade Liberalization, Import Competition, and U.S. Manufacturing Investment," (with Benjamin Liebman), World Economy, In Press, Accepted December 25, 2014.

Trade Flows and Trade Disputes," (with Chad P. Bown),

Review of International Organizations

, 2015, 10(2): 145-177.
Determinants of Cross-Border Merger Premia" (with Ralph Sonenshine),
Review of World Economics
, 2014, 150(1): 173-189. Under the Cover of Antidumping: Does Administered Protection Facilitate Domestic Collusion,
Review of Industrial Organization
, 2013, 42(4): 415-434. Innovation Through Protection: Does Safeguard Protection Increase Investment in Research and Development, (with Benjamin Liebman),
Southern Economic Journal
, 2013, 80(1): 205-225. Maintaining New Markets: Determinants of Antitrust Enforcement in Central and Eastern Europe, (with Robert M. Feinberg and Mieke Meurs),
Journal of Industry, Competition and Trade,
2012, 12(2): 203-219. Does Trade Adjustment Assistance Make a Difference?"(with John S. Palatucci),
Contemporary Economic Policy
, 2012, 30(1): 43-59.
Honors, Awards, and Fellowships
Dupont Fellowship (1999-2001)
Summer Academic Enhacement Research Fellowship (2001)
Bankard Pre-doctoral Public Policy Fellowship
Graduate School of Arts and Science Dissertation Year Fellowship (2002-2003)
Harry Johnson Prize for the Best Article in the Canadian Journal of Economics (For The Returns from Rent-Seeking: Campaign Contributions, Firm Subsidies, and the Byrd Amendment)