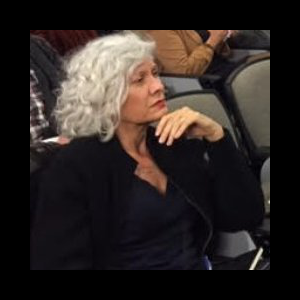 Linda Voris

Assoc Professor Department of Literature
Degrees

PhD, English, UC Berkeley.



MS, Clinical Psychology, San Francisco State University

Languages Spoken

Spanish

Bio

Professor Voris's teaching and research interests include 20th century American and British literature, the intellectual history of modernism and its relation to the visual arts, as well as contemporary lyrical and experimental poetry. Her book, The Composition of Sense in Gertrude Stein's Landscape Writing (2016), offers a new critical approach to Stein's writing based on an understanding of her radical epistemology. Voris has published on Stein in the collection, Primary Stein (2015), and the journals, Studies in American Fiction and Modernism/modernity among others. She recently explored the uses of the prose poem in Claudia Rankine's Citizen: An American Lyric and Bhanu Kapil's A Space for Monsters in an article published in West Branch. Her article on the poetry of Mei-mei Berssenbrugge appears in the collection, American Women Poets in the 21st Century. Voris won the 2003 Providence Athenaeum award for her poetry chapbook, AntiGraphi, and her poetry has appeared in Volt, Germ and online at New Media Poets.
Spring 2023
LIT-125 Lit Classics & Western Culture

LIT-245 The Experience of Poetry

LIT-247 Contemporary Poetry
Fall 2023
LIT-125 Lit Classics & Western Culture

LIT-245 The Experience of Poetry

LIT-255 Literature and History III