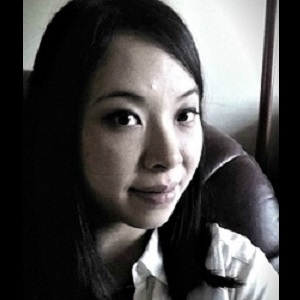 Li (Lily) Wong

Assoc Professor Department of Literature
Degrees

BA National Central University of Taiwan (English); MA University of California, Santa Barbara (Comparative Literature); PhD University of California, Santa Barbara (Comparative Literature)

Bio

Lily Wong is an Associate Professor in the departments of Literature (LIT) and Critical Race Gender & Culture Studies (CRGC) at American University. She also serves as an Associate Director of Faculty Engagement and Initiatives at AU's Antiracist Research and Policy Center (ARPC). Her research focuses on the politics of affective labor, racial capitalism, minor-transnational coalitional movements, as well as media formations of transpacific Chinese, Sinophone, and Asian American communities. She is one of the founding board members of the Society of Sinophone Studies (SSS), serves on the Advisory Board of Verge: Studies in Global Asias, and supports AAPI Women Lead's Intergenerational Participatory Action Research as an advisor. Her work can be found in journals including American Quarterly, Journal of Asian American Studies, Journal of Chinese Cinemas, Asian Cinema, Asian American Literary Review, among others. She has published book chapters in World Cinema and the Visual Arts (2012), Queer Sinophone Cultures (2013), Divided Lenses: War and Film Memory in Asia (2016), Keywords in Queer Sinophone Studies (2020), and Sinophone Studies Across Disciplines: A Reader (forthcoming, 2023). She is the author of the book "Transpacific Attachments: Sex Work, Media Networks, and Affective Histories of Chineseness" (Columbia University Press, 2018) and is Co-editor (with Eric Tang, UT Austin) of "Dimensions of Violence, Resistance, and Becoming: Asian Americans and the 'Opening' of the COVID-era" special issue in Journal of Asian American Studies (Oct 2022).



At AU, Lily Wong teaches courses on critical race/ ethnicity (e.g. Asian American Literature), world literature and media (e.g. Literatures of the Global South; Solidarities in World Literature; Desire in World Cinema), as well as critical theory (e.g. Power, Discourse, and Popular Culture; Cultural Politics of the Digital World).
Spring 2023
LIT-240 Asian American Literature

LIT-267 Literatures of Global South

LIT-294 Comm Service Learning Project: Asian American Literature
Fall 2023
APDS-340 Topics Asia/Pacific/Diaspora: Solidarities in World Lit