TESOL
4400 Massachusetts Avenue NW
Washington
,
DC
20016-8169
United States
TESOL at American University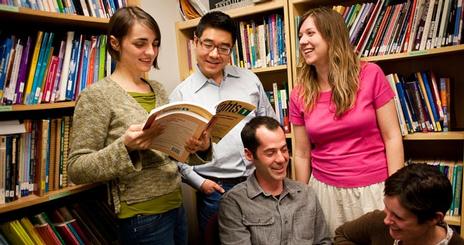 The AU TESOL program aims to be more than just a graduate program, and believes in the importance of creating a community of learners as well as connecting our students to the expanding ESL community in the Washington, metropolitan area. During their course of study, students gain practical, hands-on teaching experience through involvement with local ESL institutions, public schools, or community-based volunteer teaching programs. Additionally, the program regularly hosts a variety of professional development events and conferences, attended by both students and professionals currently working in the field of ESL.
Through its professional development events, working relationships and network of alumni, the AU TESOL program has grown to be an integral part of the ESL community in the Washington metropolitan area.
Students
Our student body is as diverse as the audience who wishes to learn English. Traditionally, our program has had a significant number of mature students; these include students who have taught ESL/EFL but want to gain teaching credentials, or career switchers, including CIA trainers, former military officers, lawyers, business executives, and diplomats. These days, a larger proportion of our students are graduate students who have recently completed their undergraduate degree programs. Our students bring diverse experiences to the classroom and find that they learn a great deal not only from their professors, but from their peers as well.
5:01
Get a look inside the American University MA in TESOL Program. Faculty, program alumni, and current students say what sets this program apart.