Dr. Bei Xiao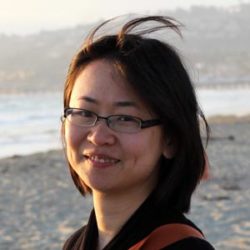 Associate Director of the Institute for IDEAS, Neuroscience & Machine Learning
Bio
Dr. Bei Xiao's research focuses on how the human visual system estimate physical properties of objects in our surroundings. Another focus of her research is to apply results from human perception and cognition to develop robust computer vision algorithms. Specifically, she studies perception and recognition of material properties, 3D shape, tactile properties, of objects in dynamic scenes. She uses a combination of human psychophysics, crowd-sourcing, haptic force-feedback, computer graphics, machine learning, image processing and VR techniques. 
Degrees
Post-Doc, Brain and Cognitive Sciences & CSAIL, MIT.
PhD, Neuroscience, University of Pennsylvania.
BS, Chemistry, Tsinghua University, China.