Musical Artists Record Holograms At IDEAS Creating the Future of Music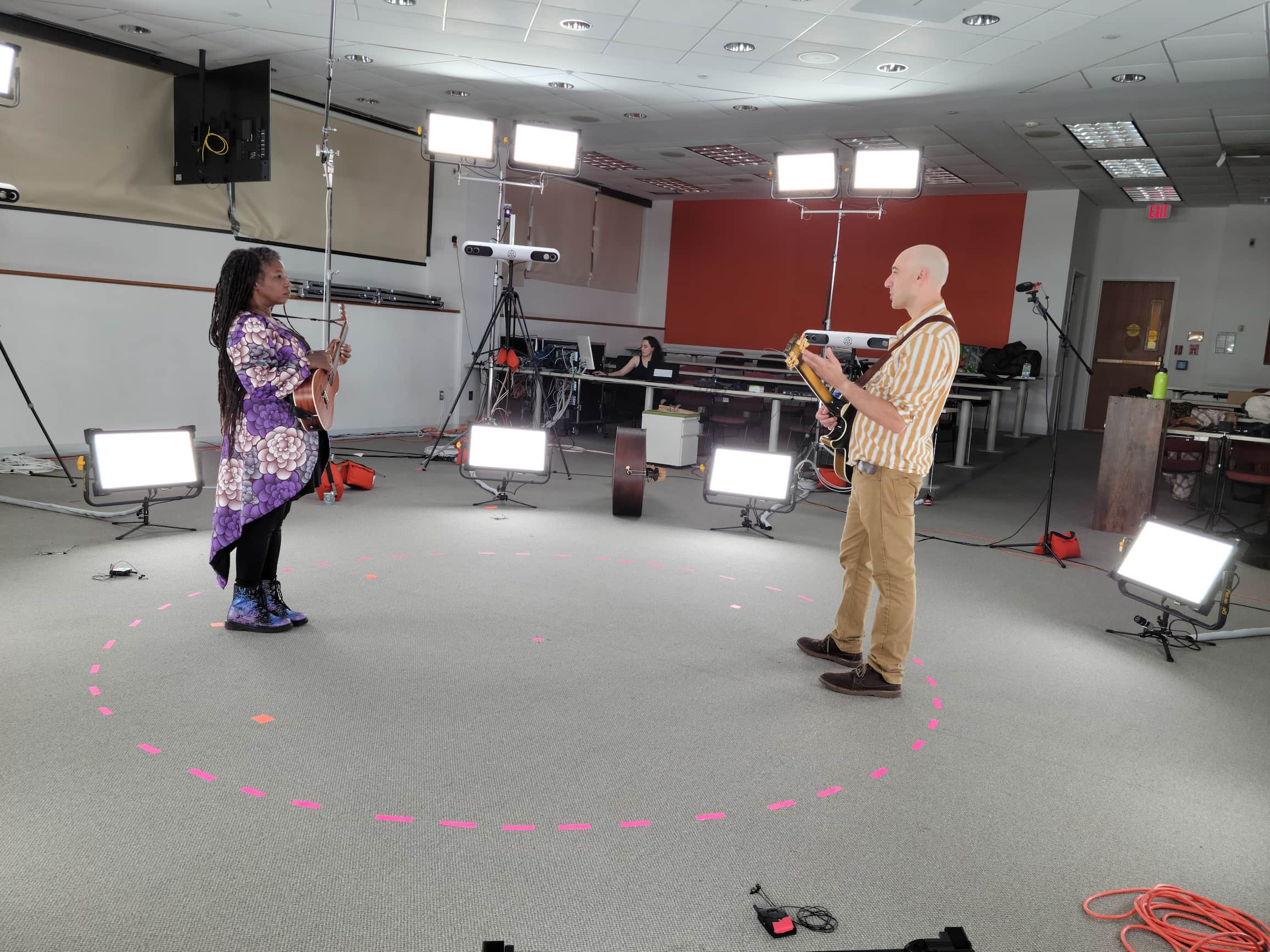 August was a melodious month at the Institute for IDEAS, with several musical artists visiting the studio to produce holograms of their performances.
The Institute hosted Maryland-based musical duo Dunia & Aram, composed of ska-punk performer Dunia Best and AU professor Aram Sinnreich. Dunia & Aram performed their arrangement of Billie Holiday's heart wrenching classic "Strange Fruit", a song from their new album, Bedfellows. The recordings will be used to create a 360° music video featuring multiple holograms of Dunia and Aram performing all the instruments and vocals for the song. This immersive musical performance will draw viewers into the powerful emotions of "Strange Fruit" and inspire them to stand up against injustices like the lynchings which inspired Holiday's composition.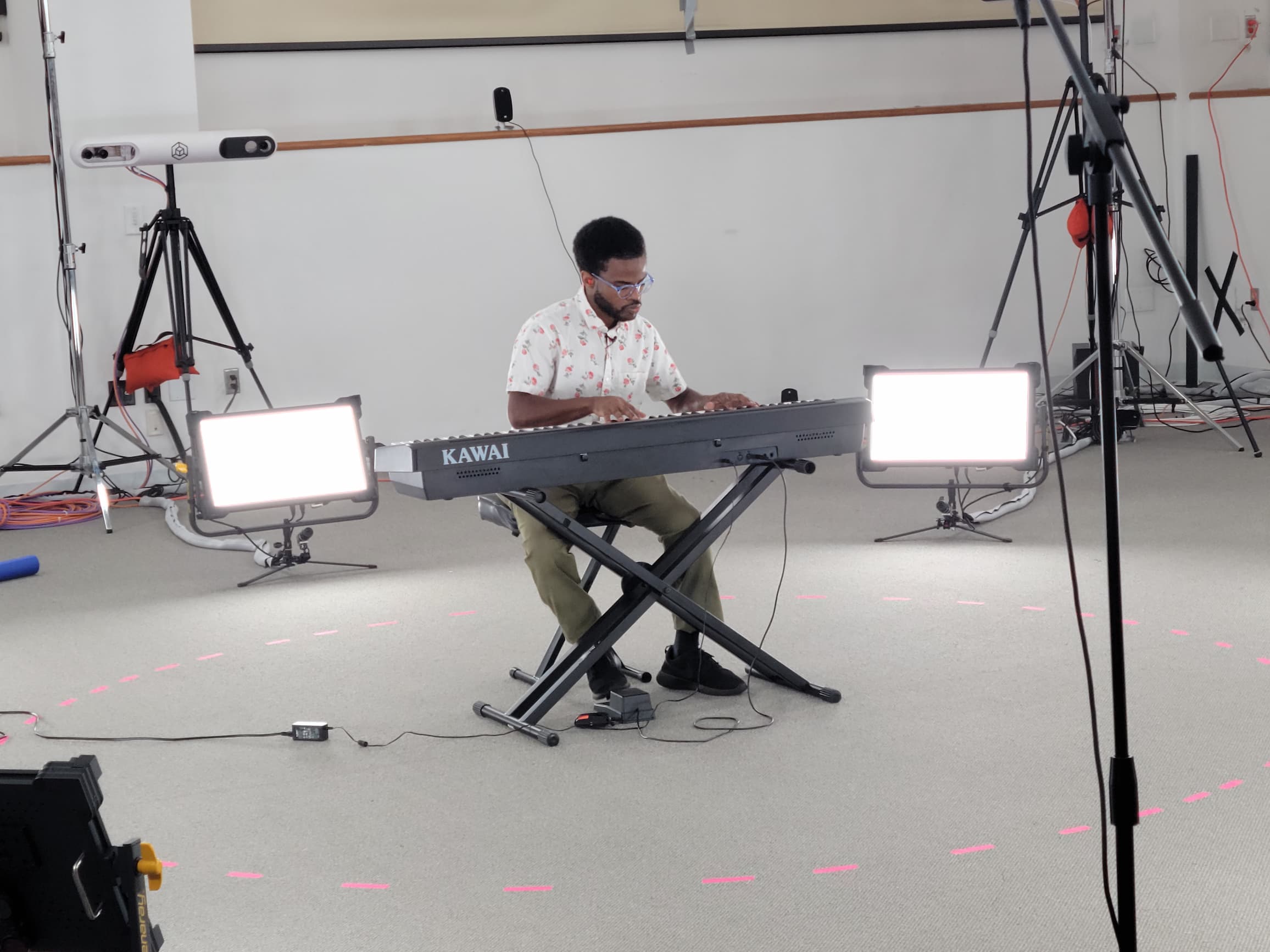 Another local musician, Rosebud Ireland, also visited the studio in August to record material for an immersive sound exploration experience. Users will be able to wander a three-dimensional virtual garden space while accompanied by Rosebud's original piano compositions, as well as his renditions of piano classics like "Claire De Lune".
These projects demonstrate the potential range of volumetric capture projects. Immersive musical experiences can bring audiences a new perspective on classic compositions of all kinds. Through these collaborations and others, the Institute for IDEAS is innovating the future of musical performance. We invite any performers who are interested to join us in this exploration.