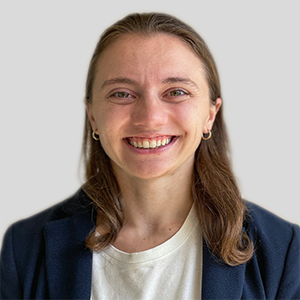 Angela Virtu

Professorial Lecturer Department of Information Technology and Analytics
Degrees

Master of Science in Analytics, American University
Bachelor of Science in Computational Science, American University

Bio

Throughout Angela's career, she has worked across the entire data lifecycle with start-ups, consulting, and SaaS tech companies.

Currently, Angela is a Data Scientist at Housecall Pro, a workflow management company for service professionals. Angela is building and implementing machine learning models with a focus on sales and product.

Prior to Housecall Pro, Angela was a Senior Data Analyst at GoCanvas where she operationalized data strategies for customer success and pricing. Additionally, she was responsible for their data engineering practice and overall data integrity.

Previously, Angela was a Consultant for Halfaker and Associates (now SAIC) where she focused on fraud detection predictive models. Earlier, Angela was a Data Scientist at Full Measure Education, a D.C. based tech startup, where she established their data practice.
Spring 2023
ITEC-300 Prog Tools Analytics: R
2023 Term 1
KSB-620 Analytics Practicum I
2023 Term 2
KSB-621 Analytics Practicum II
Fall 2023
ITEC-200 Edge of Information Technology

ITEC-300 Prog Tools Analytics: R
2023 Term 3
ITEC-621 Predictive Analytics
2023 Term 4
ITEC-621 Predictive Analytics