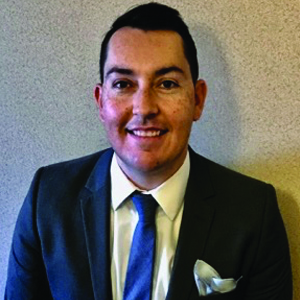 Benjamin Wright

Professorial Lecturer Department of Marketing
Degrees

Ph.D. - Indiana University;
M.S. - Florida State University;
B.S. - Bowling Green State University

Bio

Dr. Wright joined the AU Marketing Department in Fall 2017 and teaches classes relating to Marketing and Brand Management, Digital Marketing, and Consumer Behavior. Dr. Wright's research interests focus on the use of marketing and branding strategies of organizations. Specifically, his research examines platforms such as social media to evaluate their impact on branding initiatives and marketing-driven organizational outcomes. Dr. Wright has presented his research at various business and marketing conferences and published his research in outlets such as the Marketing Management Journal. Before entering academia, Dr. Wright worked in marketing and public relations, sales, sports marketing, and as a marketing consultant.
Spring 2022
MKTG-301 Consumer Behavior

MKTG-311 Foundations of Digital Mrktng

MKTG-311 Foundations of Digital Mrktng
Summer 2022
MKTG-301 Consumer Behavior
Fall 2022
MKTG-301 Consumer Behavior

MKTG-311 Foundations of Digital Mrktng

MKTG-311 Foundations of Digital Mrktng