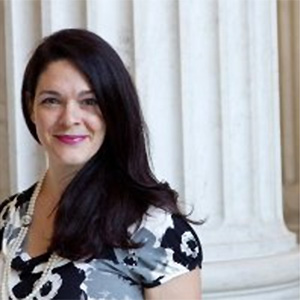 Caroline Bruckner

Professorial Lecturer Department of Accounting and Taxation
Degrees

Prof. Bruckner earned a Master of Tax Laws (LLM) from the Georgetown University Law Center, a Juris Doctor from George Mason University School of Law, where she was a Writing Fellow and articles editor for The Civil Rights Law Journal, and is a graduate of Emory University with a B.A. in Political Science.

Bio

Prof. Bruckner is on the faculty of American University's Kogod School of Business and is the managing director of the Kogod Tax Policy Center, which researches tax issues specific to small businesses and entrepreneurs. In this capacity, she has testified before both U.S. House and Senate Congressional committees as well as the IRS, and recently released ground-breaking research on the tax compliance challenges of the small business owners powering the sharing economy as well as the tax challenges facing women entrepreneurs. She previously worked for the U.S. Senate Committee on Small Business and Entrepreneurship (SBC) from 2009 through 2014, ultimately as Chief Counsel, where she worked on small business tax legislation and advised the committee and its chair on tax, labor and budget matters. As counsel for the SBC, she worked with U.S. policy makers and small businesses stakeholders across the political spectrum on small business tax legislation and to develop the tax title to the Small Business Jobs Act of 2010 (P.L. 111-240). Prior to public service, Bruckner was a senior associate with the international tax services group of PricewaterhouseCoopers, LLP - Washington National Tax Services (PwC-WNTS), where she advised clients on international tax issues. Before joining PwC-WNTS, she served as an associate in the employee benefits group of PaulHastings.