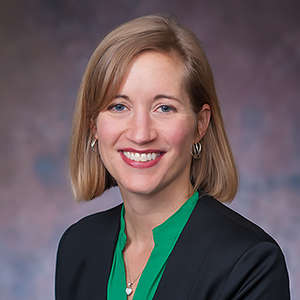 Casey Evans

Associate Dean for Undergraduate Programs and Student Services Department of Accounting
Degrees

M.S. in Accounting, American University; B.S in Accounting, American University

Bio

Professor Evans is a Certified Public Accountant and a Certified Fraud Examiner and has extensive industry experience handling a range of forensic accounting issues, including fraud investigations, Securities and Exchange Commission and Department of Justice enforcement actions, financial reporting and disclosure issues, technical accounting issues, and internal control reviews.

Before joining the faculty, Evans was Senior Director of Forensic & Litigation Consulting at FTI Consulting, where she specialized in conducting complex forensic accounting and financial fraud investigations in conjunction with SEC, DOJ, and corporate audit committee inquiries. Beginning in early 2009, she was part of the team of FTI investigators responsible for investigating Bernard Madoff and Bernard L. Madoff Investment Securities, one of the largest investor frauds in American history.

Professor Evans regularly speaks to professional organizations and government entities on various forensic accounting topics. She also served on the Board of the Greater Washington Society of CPAs.

She has been awarded Kogod's Professor of the Year multiple times, and she teaches Financial Accounting, Managerial Accounting, Forensic Accounting, and Advanced Forensic Accounting. She is a Research Fellow for Kogod's Cybersecurity Governance Center. Evans area of research is in fraud detection with a current focus on cybersecurity and cyber fraud tools.

Currently, Professor Evans serves as the Associate Dean for Undergraduate Programs and Student Services where she is responsible for all of KSB's undergraduate programs along with student learning and development. Before this role, she served as the Director of the MS Accounting and the Graduate Certificate in Forensic Accounting programs.
Spring 2022
ACCT-680 Adv Forensic Acct/Fraud Invstg
2022 Term 1
ACCT-551 Forensic Accounting
2022 Term 3
KSB-630 Business Capitals Immersion: Fraud Risk Management