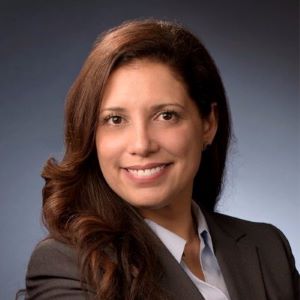 Dina El Mahdy

Adjunct Professorial Lecturer Department of Accounting and Taxation
Degrees

Ph.D. Accounting | Virginia Commonwealth University

Bio

Dina El Mahdy is an associate professor of accounting and a research associate at the Center for the Study of Blockchain and Financial Technology at Morgan State University. She received her Ph.D. in Accounting in 2011 from Virginia Commonwealth University, M.Sc. (2004) and B.Com. in Accounting (1997, Valedictorian) from Cairo University. Her publications have appeared in Accounting and Finance, Review of Quantitative Finance and Accounting, International Journal of Accounting and Information Management, Journal of Accounting and Finance, and others. She is the author of the Corporate Governance Research Book: Corporate Governance and the US Firm: A Review and Directions for Future Research. El Mahdy taught at Georgetown University, American University, Cairo University and Virginia Commonwealth University. She is a six times recipient of competitive summer research grants from the Earl G. Graves School of Business and Management from 2012-2016 & 2018. El Mahdy is serving on the Editorial Advisory Board of Journal of Forensic & Investigative Accounting and Corporate Governance & Sustainability Review Journal. Her intellectual work was featured by Bloomberg, WalletHub, Columbia Law School, and the Global Financial Markets Center at Duke Law School.