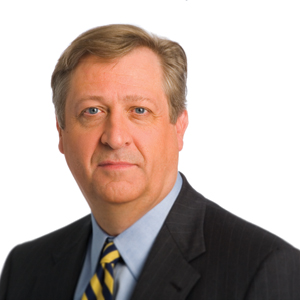 Donald Williamson

Professor Department of Accounting and Taxation
Additional Positions at AU

Executive Director, Kogod Tax Center
Kogod Eminent Director, M.S. Taxation Program

Degrees

B.A., Hamilton College; M.B.A., Cornell University; J.D., Cornell Law School; L.L.M., Georgetown University; CPA

Bio

Professor Williamson, the Kogod Eminent Professor of Taxation and the Howard S. Dvorkin Faculty Fellow, teaches a number of subjects related to taxation, is director of the Masters of Science in Taxation degree program, and serves as executive director of the Kogod Tax Center, a research institute focusing upon the interests of small business.

He has also served as Adjunct Professor of Law at American University's Washington College of Law. Professor Williamson previously served as senior manager for international taxation at the National Tax Practice Office of KPMG in Washington, D.C., and as Professor-in-Residence at KPMG's Washington office. A certified public accountant, Williamson is a frequent lecturer to professional groups throughout the United States, and has held teaching appointments in Europe and China. He has published over 75 articles in professional and academic journals being recognized by the Bureau of National Affairs as its outstanding author for 2007; by the AICPA for its best article award in Tax Adviser (2011) and by Tax Analyst, Inc. as one of its Persons of the Year (2012).
Summer 2021
ACCT-604 Tax Planning for Individuals
Fall 2021
ACCT-431 Tax Research and Procedure

ACCT-604 Tax Planning for Individuals

ACCT-751 Seminar Business Tax Planning
Scholarly, Creative & Professional Activities
Selected Publications
Kogod Now, Fall 2011. "Health Reform & Small Business." View article
Area of Expertise
Taxation: federal income, estate and gift, and corporate and partnership; tax accounting and procedures; income tax credits; international tax issues; small business tax policy; cash accounting
Additional Information
Donald Williamson's research and teaching interests focus on issues in federal income taxation, specifically the taxation of U.S. citizens conducting business abroad and of foreign citizens conducting business in the United States. He also directs the Kogod Tax Center, an independent, nonpartisan research institute focused on offering solutions to tax issues facing small businesses, entrepreneurs, and middle-income Americans. Williamson is the author of more than 50 articles in professional and academic journals and was recognized by the Bureau of National Affairs as its outstanding author for 2007.