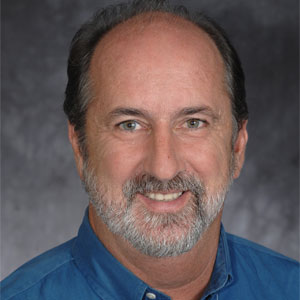 Frank DuBois
Associate Professor
Department of International Business
Professor DuBois is Associate Professor of International Business and Chair of the International Business Department. His research focus is in global supply chain management, customs facilitation, country of origin impacts and industrial cluster theory. He is also author of the Kogod Made in America Auto Index. His work has appeared in The Journal of International Business Studies, International Marketing Review, Journal of Global Information Management, the International Trade Journal, the Production and Inventory Management Journal and other publications. DuBois has taught at Old Dominion University, Moscow Institute of Electronics Technology, Al Akhawayn University in Morocco, IMD in Switzerland and has consulted for a variety of organizations including the Organization of American States, Korean Science and Engineering Foundation, World Economic Forum, National Institute for Science and Technology, USAID, Volvo-Penta, UPS and ITT Gwaltney. His main teaching responsibilities include international business courses at both the graduate and undergraduate levels. He also leads MBA study tours to such locations as Brazil, China, Argentina and Chile.

Degrees

BS in Finance from Virginia Tech; MBA with specializations in Operations Management from Old Dominion University; a Ph.D. in International Business from the University of South Carolina
Loading ...

OFFICE

KSB - International Business
Kogod - 218
Tues & Fri 1-3pm & Thurs 1-5pm
FOR THE MEDIA

To request an interview for a
news story, call AU Communications
at 202-885-5950 or submit a request.
Teaching
Summer 2015

IBUS-300 Fundamentals of Int'l Business
Fall 2015

IBUS-300 Fundamentals of Int'l Business
Spring 2016

IBUS-618 Manager in International Econ
AU Expert
Area of Expertise: Japanese manufacturing and management; direct foreign investment; international manufacturing strategies, business, and trade; European Community; global competition; NAFTA; trade with Asia; export management; World Trade Organization; U.S. businesses and manufacturers in Hong Kong; economic zones in Hong Kong; global electronic commerce; Brazilian business issues; trade and customs facilitation with Mexico; trade with China; investment in China; China's role in the world economy; Brazilian shipbuilding industry, creation of industrial clusters

Additional Information: Frank DuBois's research focus is in global supply chain management, customs facilitation, and social network analysis. His work has appeared in the Journal of International Business Studies, International Marketing Review, Journal of Global Information Management, the International Trade Journal, the Production and Inventory Management Journal, and other publications. DuBois has taught at Old Dominion University, Moscow Institute of Electronics Technology, Al Akhawayn University in Morocco, and IMD in Switzerland. He has consulted for a variety of organizations, including the Organization of American States, Korean Science and Engineering Foundation, World Economic Forum, National Institute for Science and Technology, USAID, Volvo-Penta, UPS, and ITT Gwaltney. 

Media Relations
To request an interview please call AU Media Relations at 202-885-5950 or submit an interview request form.