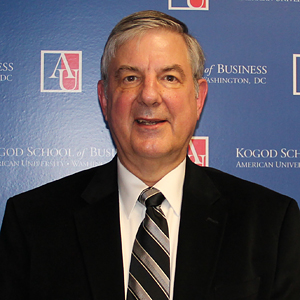 David Harr

Sr Professorial Lecturer Department of Accounting
Degrees

PhD, Accounting, University of Wisconsin- Madison
MS, Material Management,Naval Postgraduate School
BBA, Accounting, University of Wisconsin - Madison

Bio

Dr. Harr has extensive experience working with business, government, and not-for-profit organizations. He has conducted seminars with businesses, government agencies, and not-for-profit organizations on a variety of topics including budgeting, mission development, financial reporting, performance measurement and cost management. He has published in a wide variety of journals, including Management Accounting and the Journal of Government Financial Management. He has also authored continuing professional education courses on cost allocation topics for professional societies. In addition, he has conducted seminars on financial accounting standards, auditing, and cost allocation for CPA societies throughout the United States. Dr. Harr has also worked with a wide variety of not-for-profit and business organizations concerning cost allocation and financial management issues. Dr. Harr is a Certified Public Accountant and a member of the American Institute of Certified Public Accountants. He is a Certified Government Financial Manager and is a member of the Association of Government Accountants. He also serves on its Journal Editorial Board.
Spring 2022
ACCT-241 Principles of Managerial Acct

ACCT-341 Intermediate Accounting II

ACCT-449 Contemp Assurance & Audit Serv

ACCT-642 Corp Fin Reprtng: Transactions
Summer 2022
ACCT-449 Contemp Assurance & Audit Serv

ACCT-560 Govt & Not-For-Profit Acct

ACCT-609 Management Accounting
Fall 2022
ACCT-240 Principles of Financial Acct

ACCT-240 Principles of Financial Acct

ACCT-241 Principles of Managerial Acct

ACCT-449 Contemp Assurance & Audit Serv

ACCT-607 Financial Accounting