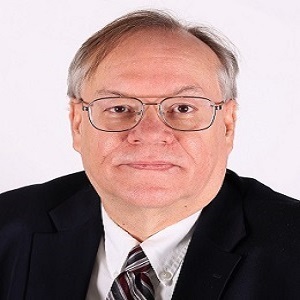 James Hickel

Adjunct Instructor Department of Management
Degrees

B.A., Political Science, George Washington University M.B.A., Finance, Case Western Reserve University J.D., Administrative Law, American University

Bio

In addition to serving as an adjunct at AU in subjects such as Leading and Managing Change, Leading High Performance Teams, Management Consulting Practices and Techniques, Business Policy and Strategy, and Global Corporate Citizenship, Mr. Hickel also conducts workshops on those topics for federal agencies and private sector clients as an independent consultant. He has nearly 30 years of experience in management consulting with firms such as Booz Allen Hamilton, Accenture, and Towers Watson, and provided change management, strategic planning, human capital, process redesign, strategic planning, training, and communications services to government agencies such as the Internal Revenue Service and the Defense Intelligence Agency, as well as commercial organizations such as Blue Cross/Blue Shield of Massachusetts and American Electric Power Company. He also has extensive experience in streamlining operations and reducing costs, and has written one book (The Cost-Effective Organization: How to Create It, How to Maintain It) and several articles on the subject for publications such as the Journal of Business Strategy and Human Resource Professional. He is certified as a Change Management Advanced Practitioner (CMAP) by Georgetown University, and as a Senior Professional in Human Resources (SPHR) by the Human Resource Certification Institute.