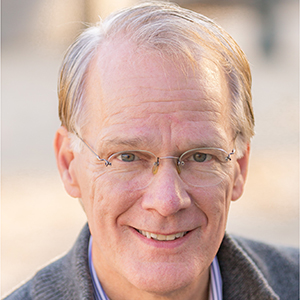 Kirk Robertson

Adjunct Instructor Department of Management
Degrees

B.A., Grinnell College
M.B.A., George Washington University

Bio

Kirk Robertson has a distinguished record in business and finance, public service, and the advancement of impact investing, corporate social responsibility, and food safety in developing nations. He has led a multinational development bank, founded and advised businesses, sat on boards of directors, and held senior appointments in the administrations of two US Presidents, the US Senate, and academia.

During the Clinton and Bush Administrations Mr. Robertson was the Executive Vice President and interim CEO of the Overseas Private Equity Corporation, now known as the US DFC. At the $60 billion emerging markets development banking and private equity corporation he helped orchestrate expansion into Africa, Eastern Europe, Asia, and of new programs for small business. He managed successful funding of the corporation and worked with stakeholders to improve environmental, social and governance standards.

After OPIC he joined the business practice of an international law firm and later founded Terra Vista Capital which he continues to manage today. The boutique business consulting firm has been a trusted advisor to multinational corporate and new venture clients, private equity fund managers, and nonprofits regarding emerging markets finance, business development, and ESG matters.

Today in addition to business consulting, Mr. Robertson is an angel investor working with New Dominion Angels, teaches business and social entrepreneurship at American University, and sits on company and nonprofit boards.

He is active in food safety and security issues and is on the Board of Governors of the World Food Logistics Organization. The WFLO works with food industries, the World Bank, the Gates Foundation, and other stakeholders to promote best practices for safe movement of food around the world.  He is also on the Board of the Hudson Development Fund which provides grants in developing countries for industrial food safety education and micro-loans to small businesses to enhance best safety practices.

Mr. Robertson has been a speaker and panelist on development and social impact finance in the US and other countries. Early in his career he served in the US Senate in management roles and as a policy advisor on business matters including international trade and investment, foreign affairs, and government management and integrity. He received a BA from Grinnell College and an MBA from George Washington University.