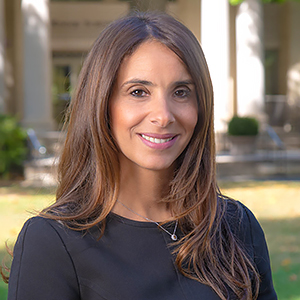 Sarah Mady

Sr Professorial Lecturer Department of Marketing
Degrees

Ph.D., Old Dominion University
MBA, Old Dominion University
BSBA, Alexandria University, Egypt

Bio

Sarah Mady is senior professorial lecturer in the Kogod School of Business at American University.
Dr. Mady's research and teaching interests are in the areas of multinationals' adaptations to international environmental factors such as animosity, consumer acculturation, intercultural accommodations, ethics, and targeted marketing, with an emphasis on the service sector. Dr. Mady has published in the Journal of International Marketing, International Marketing Review, Journal of Services Marketing, Journal of Business and Industrial Marketing, Journal of Personal Selling & Sales Management, and Journal of Euromarketing. She is an active member of the Academy of Marketing Science and its annual conference, as well as a member of the American Marketing Association.
Dr. Mady teaches a plethora of undergraduate courses including Business 1.0, Marketing and Business for Communication, International Marketing, and Cultural Environment of International Business. She also teaches Services Marketing in the M.S. Marketing program and has taught the International Dimensions in Management course at the graduate level. Currently, she leads several online MBA immersion courses with an international experiential travel component.
Spring 2023
IBUS-301 International Marketing

IBUS-301 International Marketing

IBUS-401 Cultural Envir of Int Business

MKTG-657 Service Marketing
Fall 2023
IBUS-301 International Marketing

IBUS-401 Cultural Envir of Int Business

KSB-100 Business 1.0

MKTG-250 Marketing & Business for Comm
2023 Term 3
KSB-630 Business Capitals Immersion: Mktg Strategies in South Korea

KSB-696 Selected Topics:Non-Recurring: Japanese Cltr/Mktg Innovation