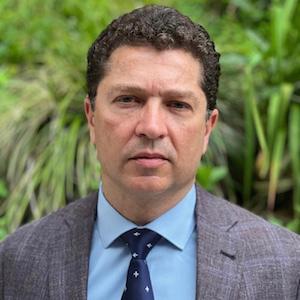 Octavian Ionici

Sr Professorial Lecturer Department of Finance and Real Estate
Degrees

MA, PhD, BS in Finance: American University, The Bucharest Academy of Economic Studies

Bio

Dr. Octavian Ionici is a Senior Lecturer in Finance in the Department of Finance and Real Estate at Kogod School of Business and the Director of the Financial Services Lab. He currently teaches Financial Modeling, Private Company Valuation, Investment Banking, Real Estate Financial Modeling and Money Matters courses at the undergraduate and graduate level. His research interests cover all areas of finance, in particular financial and real estate modeling, corporate valuation as well as the developments concerning integrating reporting as a process for companies to enhance their ability to create value and achieve greater sustainability. He also specializes in conducting training seminars and workshops on using state-of-art software applications and databases, such as Bloomberg, Thomson Reuters, WRDS and @Risk for risk analysis which develop essential skills and hands-on experience in finance and allied fields. In addition to being involved in academia for more than 15 years, he worked in the US and abroad in various managerial positions in the financial economics areas where he was responsible for corporate finance, research and private equity investments.
Spring 2022
CORE-105 Complex Problems Seminar: Money Matters

FIN-410 Tools of Financial Markets

FIN-460 Financial Modeling

FIN-460 Financial Modeling

FIN-660 Financial Modeling

KSB-100 Business 1.0
Summer 2022
FIN-450 Invest Banking: Val Tools/Tech
Fall 2022
CORE-105 Complex Problems Seminar: Money Matters

CORE-107 Complex Problems Seminar: Money Matters

FIN-410 Tools of Financial Markets

FIN-451 Private Company Valuation

FIN-460 Financial Modeling

FIN-460 Financial Modeling

FIN-660 Financial Modeling