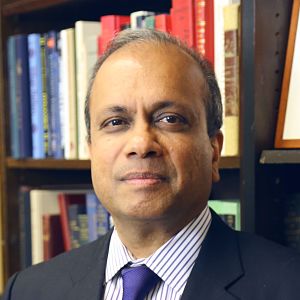 Shyam Chidamber

Adjunct Professor Department of Management
Degrees

Ph.D. Massachusetts Institute of Technology

Bio

Shyam Chidamber is an experienced business executive, entrepreneur and educator. He is currently CEO at GbizQ Services – a boutique Strategy Consultancy and on the Advisory Boards of several local and global startups. He is also Founding Director of the Center for Information Technology and the Global Economy (CITGE) at American University.

Prior to joining AU he was a consultant with McKinsey & Co. in the New York and Washington DC offices advising clients in banking, transportation, energy and healthcare. Dr. Chidamber was one of the leaders of McKinsey's Organizational Practice and helped establish a knowledge system for organizational best practices. During the 1990s he joined the senior management team at MicroStrategy and established new organizational functions like Industry Marketing, E-Business and Competitive Intelligence. Other corporate experience includes several years in manufacturing and product design at AT&T Bell Laboratories and General Electric.

Dr. Chidamber's current interests include strategy in global environments, UAV technology, Artificial Intelligence and entrepreneurial differences between the US, China and India.
Spring 2022
MGMT-201 Global Corporate Citizenship
Fall 2022
MGMT-201 Global Corporate Citizenship