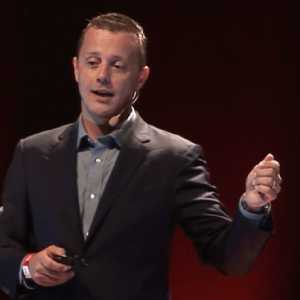 Thomas Cochran

Adjunct Instructor Department of Marketing
Additional Positions at AU

Bio

Tom Cochran is a digital transformation consultant and executive keynote speaker with nearly two decades of experience. He spent over four years in the Obama administration as a presidential appointee and digital leader helping advance the President's open government directive.




He currently speaks to international audiences about his experiences to help differentiate digital from IT, gain competitive advantage through emerging technologies, and embrace a "digital-first" culture.




At the White House, he ran digital technology powering WhiteHouse.gov to amplify President Obama's message, and led the team that built the 'We the People' petitions platform. At the U.S. Department of State, he restructured his office of 140 people into three offices, which ran global public diplomacy platforms for the U.S. Department of State. Their emphasis was on digital modernization, a cloud-first approach, and the power of relationships and networks to advance U.S. foreign policy abroad.




In the private sector, he ran the government business development practice as the Chief Digital Strategist and VP of Public Sector at Acquia, the leading cloud provider of digital experience management platforms and was CTO at 720 Strategies. He also served as the Chief Technology Officer for Atlantic Media (i.e., owner of The Atlantic, Quartz, GovExec, National Journal brands).





He was the first person hired by Blue State Digital (Obama campaign's digital team), spending a few years engineering the early applications that would grow into the robust digital platform which helped President Obama raise $1.2 billion online in two election cycles.






Early in his career, he was the lead engineer and inventor on a content and feedback management system, which was awarded a U.S. patent.