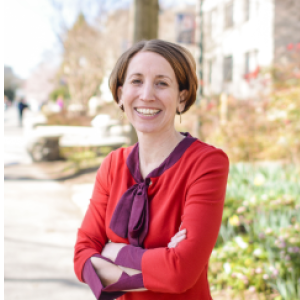 Tara Fisher

Professorial Lecturer Department of Accounting
Degrees

M.S. in Accounting, University of Virginia; B.S. in Accounting, University of Virginia

Bio

Professor Fisher started her career with PwC's national tax practice in Washington, DC. She was later assigned to a position abroad with PwC's international tax practice in London.

After returning from London, she accepted a position with Congress as an accountant for the Joint Committee on Taxation. During her time on the Hill, she advised the House Ways & Means Committee, Senate Finance Committee, and other members of Congress on pending tax legislation. She also participated in the congressional investigation of Enron Corporation and helped draft policy recommendations that were enacted into law under the American Jobs Creation Act of 2004.

Professor Fisher enjoys teaching study abroad courses in London, as well as courses focused on tax policy and entrepreneurship.

She is a licensed CPA in Pennsylvania and Virginia.
Spring 2022
ACCT-240 Principles of Financial Acct

ACCT-240 Principles of Financial Acct

ACCT-240 Principles of Financial Acct
Summer 2022
ACCT-743 International Taxation
Fall 2022
ACCT-240 Principles of Financial Acct

ACCT-240 Principles of Financial Acct

ACCT-240 Principles of Financial Acct