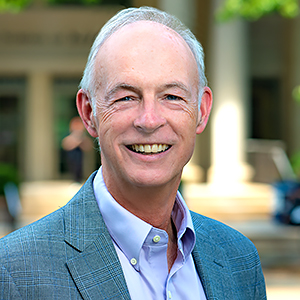 Thomas White

Sr Professorial Lecturer Department of Management
Degrees

MBA in Marketing from the Kogod School of Business, American University (1995)

BA in Economics and History from the University of North Carolina at Chapel Hill (1986)

Favorite Spot on Campus

AUCI Incubator - Where Innovation Happens!

Bio

Professor White is a Senior Professorial Lecturer (formerly "Executive-in-Residence") at the Kogod School of Business at American University where he teaches undergraduate and graduate courses on introduction to business, introduction to entrepreneurship, entrepreneurship business planning, revenue/financial forecast modeling and start-up launch, and venture capital.

Professor White serves as the Director for the American University Center for Innovation (AUCI) with strategic and operational leadership in three areas: applied research, experiential learning/curriculum (entrepreneurship specializations & minors) and the AUCI Entrepreneurship Incubator (https://www.american.edu/kogod/research/innovation/). Launched with colleagues in 2020, the AUCI Changemakers Series includes annual Startup & Standout (Meaningful Change Pitch Challenge), Hack-for-a-Change, and the 1-Minute Big Idea for Social Impact events. Over 250 students participate annually with prize monies of $25,000 for three pitch competitions. In the incubator program, he works with 20 - 30 student startup ventures each year on building viable business models. Since its founding, the AUCI has worked with over 125 student ventures including 220 AU founder/co-founders and 500 additional students with venture revenues of $9.8 million and funds raised of $5.0 million while part of the program & one year after graduating.

He also serves as the Director of AU/Kogod's student teams (both graduate and undergraduate) participation in the annual Venture Capital Investment Competition (www.VCIC.org) that involves 100 of the top business schools across the globe. 25 - 30 AU/Kogod students participate each year.

Professor White has been presented the following awards at Kogod:

American University Outstanding Teaching Award (2020)
Kogod Undergraduate Professor of the Year (2016 & 2018)
Kogod Faculty Award for Outstanding Teaching (2017, 2018, 2020, 2022)
Kogod Faculty Award for Outstanding Service (2015, 2016, 2018, 2019, 2021, 2022)
Kogod Dean's Special Award "Moving the Dial" (2015)
Ann S. Ferren Curriculum Design Award (2015- joint award)

Professor White is a Co-Founder and former CEO and Director of the Institute for Public-Private Partnerships (IP3), an innovative and industry leading company that provides advisory services and accredited training to key government and private sector officials from emerging market countries on economic growth and public-private partnership strategies. Founded in 1994, IP3 was acquired in 2008 by Tetra Tech, Inc. a then $2.0 billion infrastructure services firm. He remained as CEO of the IP3 subsidiary under Tetra Tech until 2010 and served as Director until early 2013. He joined the Kogod School of Business in the fall of 2013.

Professor White is an active early stage angel investor in the mid-Atlantic region. He provides advice to start-up companies and screens business plans of companies seeking early stage financing in the $200,000 - $1,000,000 range.

He is active in the DMV Startup Ecosystem by serving as a business mentor/coach to companies in the 76FWD Incubator & BLAZE Accelerator, where he works with 15 - 20 startup companies annually. He is also an active participant in the annual DC Startup Week.

Professor White previously served as a Board Member and Treasurer to Together-We-Bake, Inc. a non-profit providing life education and baking skills training to women recently released from prison.
Spring 2023
MGMT-280 Intro to Entrepreneurship

MGMT-483 Entrepreneurship Business Plan
Fall 2023
MGMT-280 Intro to Entrepreneurship

MGMT-483 Entrepreneurship Business Plan
2023 Term 4
MGMT-661 Entrep Pract: New Venture Plan