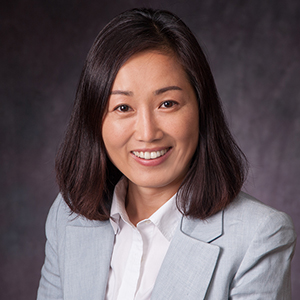 Yujin Jeong

Assistant Professor Department of International Business
Degrees

Ph.D. and Joint MBA/MA, George Washington University; B.A., Ewha Womans University, Seoul, South Korea

Bio

Professor Jeong's research centers on interactions between firms and states in global markets, with a particular emphasis on firms' strategic decisions in challenging environments. Her current studies focus on the causes and consequences of corporate corruption by asking what leads companies to engage in bribery and other forms of corruption in international business and how companies' bribery decisions and misbehavior affect social and corporate welfare. She examines these questions through the lens of international business, political economy, and strategic management. Professor Jeong's recent study that looks into the role of social status and its dynamics in large-scale corporate bribery of senior politicians (Strategic Management Journal) was invited and featured on Harvard Law School Forum on Corporate Governance and Financial Regulation. Her studies on the causes of supply-side's corruption during the U.N. Oil-for-Food Program were also published in Strategic Management Journal and International Handbook on the Economics of Corruption (Vol. II, Elgar). Prior to joining American University, Professor Jeong taught at HEC Montreal and George Washington University. She was named a finalist for the Academy of Management's Wiley Blackwell Outstanding Dissertation Award in Business Policy and Strategy in 2011.
Scholarly, Creative & Professional Activities
Selected Publications
"Threat of Falling High Status and Corporate Bribery: Evidence from the Revealed Accounting Records of Two South Korean Presidents," (with Siegel, J.I.) 2018, Strategic Management Journal 39(4): 1083-1111. (featured at Harvard Law School Forum on Corporate Governance and Financial Regulation)  

"Hwy-Chang Moon: The Strategy for Korea's Economic Success," (with Siegel, J.I.) 2017, Administrative Science Quarterly 62(2): 18–22.

"A Murky Business," (with Gastwirth, J.L.) Significance, 2015, 12(1): 36–39.

"Business Bribes: Who Pays Them, and Why?" Kogod Now, Fall 2013.

"Who Bribes? Evidence from the United Nations' Oil-for-Food Program," (with Weiner, R.J.) 2012, Strategic Management Journal 33(12): 1363–1383.

"Conflict and Corruption in International Trade: Who Helped Iraq Circumvent United Nations Sanctions?" (with Weiner, R.J.) Chapter 13 in Rose-Ackerman, S. and Søreide, T., eds., 2012, International Handbook on the Economics of Corruption, Volume Two, Edward Elgar, pp.376–407.
Professional Presentations
The Harvard University Asia Center, Cambridge (2017)

American Law and Economics Association, Yale University (2017)

INSEAD Conference on Network Evolution 5.0, INSEAD, France (2016)

The World Bank's Annual Bank Conference on Development Economics, Mexico City (2015)

The Northeast Universities Development Consortium (NEUDC) Conference, Brown University (2015)

5th International Conference on Corporate Governance in Emerging Markets, International Finance Corporation, The World Bank Group, Germany (2015)

MIT Sloan School of Management, Economic Sociology Workshop (2014)

Harvard Business School, International Seminar Series Workshop (2014)
Grants and Sponsored Research
Professor Jeong won the Korean Studies Grants (2015-2017) through a selective research funding competition from the Academy of Korean Studies to further her research on solutions to corruption in emerging economies.
Honors, Awards, and Fellowships
POSCO (the Pohang Iron and Steel Corporation) Research Fellowship, the East-West Center, 2017.

Visiting Research Fellow, William Davidson Institute, University of Michigan, Ann Arbor, January-August, 2016.

Visiting Research Fellow, Global Indicators Group, Development Economics Vice Presidency, World Bank, Washington D.C., March-August, 2016.