Professional News
American University Names Courtney Surls
New Vice President of Development and Alumni Relations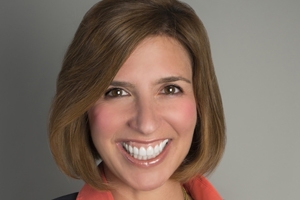 American University has selected Courtney Surls, currently senior vice president for development at the Newseum, to become AU's new vice president for development and alumni relations, effective September 15. Surls was selected following a national search and meetings with members of the AU community. 
"She is an experienced leader whose collaborative style and contagious enthusiasm combined with high performance at remarkable institutions will help us advance AU in unprecedented ways," said President of American University Neil Kerwin.
Surls will lead a fundraising and alumni relations program that has grown in size, scope, ambition and performance over the last few years. She will help AU leverage significant momentum to support strategic priorities, attract new sources of funding, and deepen lifelong relationships between AU and its more than 120,000 alumni. 
Since 2012, Surls has served as senior vice president for development at the Newseum, where she provided strategic leadership for fundraising, membership, and stewardship and prepared the institution for its next fundraising campaign. Prior to her position at the Newseum, Surls was Vice President of Development at University of Southern California.
Surls's experience also includes positions in development and advancement at Loyola Marymount and as a teacher and development director at an independent school in Los Angeles. She earned her master of education degree in school administration from Loyola Marymount and her bachelor's degree in music and music curriculum from Iowa State University. 
In accepting the appointment, Surls said, "I am honored to serve American University at this remarkable time in its history. With strong leadership and exceptionally committed faculty and staff, AU is poised to achieve new levels of distinction in engaging alumni and attracting philanthropic support to realize its bold ambitions."