Elections 2020: An Expert Resource Guide Available to Reporters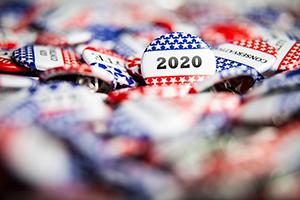 When:
June 10 - ongoing
What:
An online resource guide featuring American University experts is now available for reporters in advance of the 2020 election cycle.
Background:
American University Communications has launched an online resource guide for reporters and editors who seek to interview experts on topics related to the 2020 presidential campaign and elections.
Topics that AU experts can address include: voter turnout and voter behavior, campaigns and elections, women in politics, issues of diversity, lobbying and interest groups, foreign policy and economy, education and health care, and many others. The new resource lists AU experts by name and categories and features professors' recent media appearances and publications. The guide will also be updated with elections-related events open to news media that will be happening on AU's campus through November 2020.