Gifts of $4.5 Million Support New Athletics Facility and Student Wellness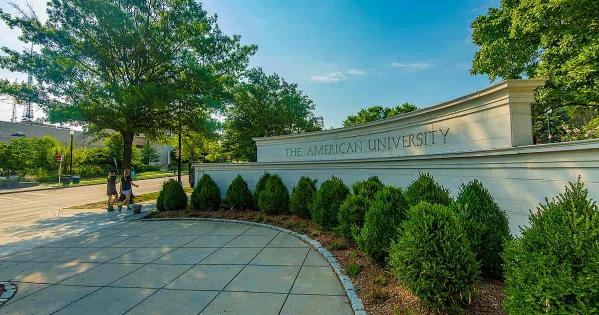 American University announces two significant gifts that will enhance the student experience and AU Athletics. The Bender Foundation, Inc. has made a $3 million-dollar gift that will support the development of the forthcoming Center for Athletic Performance. A state-of-the-art facility, the CAP will provide 58,000 square feet of improved practice and training facilities for AU's 16 Eagles teams. The CAP will also expand overall health, wellness and fitness resources for all students on campus, underscoring the university's commitment to student well-being both inside and outside the classroom.
Gifts totaling $1.5 million from Board of Trustees member Stephanie M. Bennett-Smith will support the AU Athletics Leadership Academy, designed to nurture student athletes both as competitors and as members of the broader AU community. The academy allows student-athletes to expand their leadership skills, engage in community service, and confront challenges as they chart their path at AU and beyond. In recognition of the gifts, the academy will be renamed the Stephanie M. Bennett-Smith AU Eagles Life Skills and Leadership Academy.
AU President Sylvia M. Burwell said the generous gifts enhance AU's ongoing strategy "to create more gathering spaces so our students can come together and find new ways to connect, learn, and succeed. Even in these difficult times, we are bolstered by caring community members who are committed to this vision and the well-being of our students."
For more about the gift, please see President Burwell's memo to the AU community.