American University Names Roger A. Fairfax, Jr. as Dean of Washington College of Law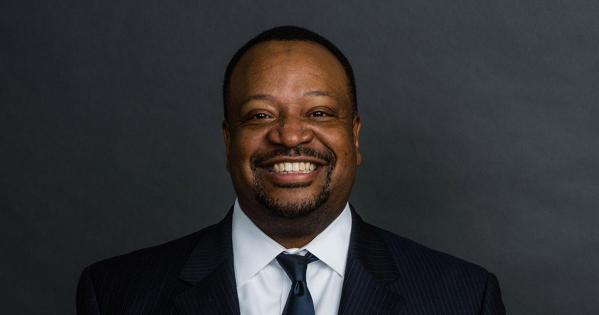 (Washington, D.C.) April 6, 2021 - After an extensive national search, Roger A. Fairfax, Jr. has been named as the new dean of American University Washington College of Law (WCL). Fairfax, a prominent legal scholar, educator, and nationally known expert on criminal justice, currently serves as the Patricia Roberts Harris Research Professor and founding director of the Criminal Law & Policy Initiative at George Washington University Law School.
"American University is delighted that Roger Fairfax, Jr. will be joining our community," said Acting Provost Peter Starr. "He brings to Washington College of Law an impressive combination of scholarly accomplishment, professional expertise, academic leadership experience, and a commitment to social equity. I look forward to working with Dean Fairfax to support the extraordinary work of WCL faculty, staff, and students."
Fairfax previously held positions at GW Law School as the Senior Associate Dean for Academic Affairs and Associate Dean for Public Engagement. His scholarship has been published in books and leading journals, and he has taught courses and conducted research on criminal law and procedure, professional responsibility and ethics, criminal justice policy and reform, racial justice, and grand jury and internal investigations. Fairfax has championed diversity, equity, and inclusion efforts throughout higher education and the legal profession.
"I am truly honored to join Washington College of Law and American University and look forward to building upon the foundation of WCL's impressive tradition of scholarly and teaching excellence, commitment to diversity and equal justice, and service to the legal profession and society – in the District of Columbia, throughout the nation, and around the world," said Fairfax. "I am excited to work with WCL's world-class students, faculty, staff, and alumni, as well as university partners and external stakeholders, to amplify WCL's rich legacy of leadership and uncompromising excellence, and to propel WCL into a bold and exciting future."
In the most recent U.S. News and World Report rankings, WCL has six programs ranked in the top 15 nationally and QS World recognizes WCL as one of the top 100 law schools in the world.
In 1896, Washington College of Law became the first law school in the country founded by women. Today, WCL is a school whose global preeminence and distinct brand are anchored in the quality of its academic programs, the scholarly achievements of its faculty, the diversity of its community, and its impact on the current challenges facing society and the legal profession.
Prior to his career in academia, Fairfax practiced law with the firm of O'Melveny & Myers LLP in Washington, DC, and served as a federal prosecutor through the Attorney General's Honors Program in the Public Integrity Section of the Criminal Division of the U.S. Department of Justice. He began his legal career as a law clerk to Judge Patti B. Saris of the U.S. District Court for the District of Massachusetts, and to Judge Judith W. Rogers of the U.S. Court of Appeals for the DC Circuit.
Fairfax has served on the boards of the National Bar Association, the Southeastern Association of Law Schools, and the Maryland Office of the Public Defender. Fairfax is an elected member of the American Law Institute and a fellow of the American Bar Foundation, and he currently serves on the boards of the National Institute for Trial Advocacy and the Historical Society of the DC Circuit. In 2019, Chief Justice John Roberts appointed him to the Judicial Conference of the United States, Advisory Committee on Criminal Rules.
Fairfax is a member of the bar in the District of Columbia, Massachusetts, and Maryland, and is admitted to practice in a number of federal trial and appellate courts, including the U.S. Supreme Court. He graduated with honors from Harvard College, the University of London, and Harvard Law School, where he was an NAACP Legal Defense Fund/Shearman & Sterling Scholar and an editor of the Harvard Law Review. 
The firm WittKieffer was the external search partner in this process. Dean Fairfax will join the American University community on July 1, 2021.
About American University
In its 127-year history, American University has established a reputation for producing changemakers focused on the challenges of a changing world. AU has garnered recognition for global education, public service, experiential learning and politically active and diverse students, as well as academic and research expertise in a wide range of areas including the arts, sciences, humanities, business and communication, political science and policy, governance, law and diplomacy.