In the Community
Doors Opening or Closing: Navigating AAPI and LGBTQ+ Intersecting Identities in America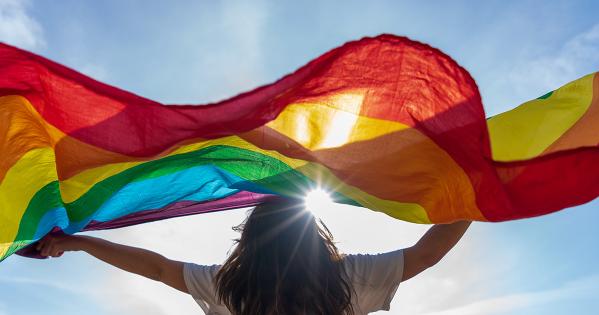 As a member of both the Asian American and LGBTQ+ communities, Nabina Liebow feels welcomed by some groups but shunned by others. 
"It's doors opening and closing — I've found that sometimes when I come out it shuts off a social opportunity for me in the South Asian community. At the same time, sometimes I'll meet South Asians and they'll learn that I'm queer and they'll say 'Oh my God, me too,'" said Liebow, who was born in India. "So it's kind of riding a wave of 'are doors opening' or 'are doors closing?'" 
A 2021 report by the Williams Institute at UCLA showed that there are more than 685,000 Asian American or Pacific Island (AAPI) adults in the United States who identify as LGBTQ. With the vast increase in anti-Asian hate crimes and the wave of anti-LGBTQ+ legislation sweeping across the country: What does it mean to identify as both AAPI and LGBTQ+ in the US?
CAS alumnus JR "Nexus" Russ, said the intersecting identities give an opportunity to challenge norms and expectations.
"I think it's an opportunity to play with expression and presentation," said Nexus, whose mother was born in the Philippines. "And that can be done in a way that honors my Asian heritage as well as my queer history." 
While the progression of the LGBTQ+ movement in Asia is slow, there are small victories. On May 17, 2019, Taiwan approved a bill legalizing same-sex marriage. This marked the first country in Asia to pass gay marriage legislation.
There are protections for LGBTQ+ people in the US, but those protections are state by state and not comprehensive.
"I don't think one is necessarily better or worse," Nexus said about restrictions here versus abroad. "In fact, I'd almost say it's worse in America because we claim to be better, but we're not actually." 
Regarding the legal protections (or lack thereof) for LGBTQ+ people and AAPI people, Lara Schwartz, the director of the Project on Civil Discourse at SPA, stressed the importance of exposure for people coming from different communities and having different identities. 
"A lot of people who are holding the reins of power, particularly in the federal government, grew up where they just didn't have very much exposure to that kind of diversity," she said. "If we, as advocates or community members, want to make change through government, we have to be aware that there might be some education that people need."
There has been a wave of anti-LGBTQ+ legislation sweeping across the country over the last two years — particularly targeting LGBTQ+ youth. According to a study conducted by GLSEN, about 52% of students who identify as both LGBTQ+ and AAPI said they felt unsafe at school because of their sexual orientation and 41% who identify as both LGBTQ+ and AAPI said they feel unsafe because of their gender identity. AAPI LGBTQ+ youth are also the subject of remarks about masculinity — a situation Nexus said is not uncommon.  
"Unfortunately, being queer and Asian, I think reinforces a lot of Asian stereotypes in terms of being dismissive, more effeminite or meeker," they said. "But I think that's definitely part of the paradigm of trying to navigate queerness while living in a white supremacist society." 
Nexus, who has a Black father and identifies as Black, said they must balance contradictory stereotypes surrounding Black people and as a member of the "model minority."
The "model minority" is a myth often applied to Asian Americans — who are often grouped together and "praised for apparent success across academic, economic, and cultural domains."
"No doubt that we benefit from it sometimes, but it's as harmful as any other stereotype because we're less likely to get help or support and more likely to just be expected to deal with it," Nexus said. "Anything less than being a 'yes man' and we're seen as insubordinate; it's frustrating."
Liebow, director of the CAS Leadership Program, said the myth is a tool of white supremacy and is used to pit minorities against each other.
"It works to create Asian Americans and other groups who have been model-minoritized as fulfilling a role and function that's helpful to maintaining a system where white people are ultimately viewed as being the most powerful," she said. 
Schwartz, who worked heavily on the initiative to enact the Matthew Shepard and James Byrd Jr. Hate Crimes Prevention Act, said fighting these stereotypes and being cognizant of the verbiage we use to discuss marginalized communities is crucial in the movement for systemic, legal and social protections. 
"We have to hold our country that we reside in and our countries of origin accountable because we cannot get to improving if we can't call out what we see," said Adrika Lazarus, a diversity, equity and inclusion professional. "Whether it's laws, policies, practices, stigmas or the way people talk to each other or about each other."
In 2021, AU's Chosen Name and Gender Identity working group implemented changes for on-campus students to input pronouns and a chosen name into Eagle Service. 
"I'm really proud as an alum of AU that we were able to actually do that," said Lazarus, who graduated with a master's degree in social enterprise from the SIS. "Being able to put in your preferred name and your preferred pronouns and see that reflected across everything from your roll call sheet in the classroom to your email; it validates you as a human being."