In Remembrance
Colleagues Remember Abdul Aziz Said, a Pioneer of Peace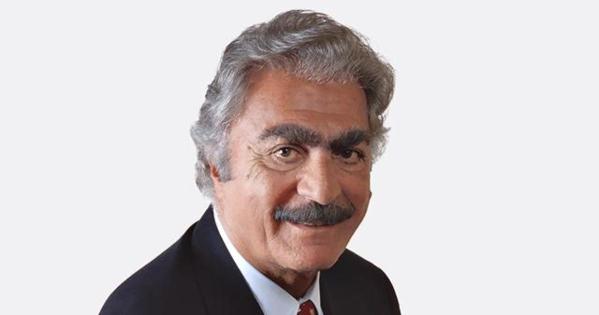 Abdul Aziz Said, a pioneer in the field of peace and conflict resolution and a member of the School of International Service since it opened, died January 22. He was 90. 
Said, SIS/BS '54, SIS/MA '55, SIS/PhD '57, attended the groundbreaking of SIS in 1957 and American University remained his home for more than 60 years. 
He served as a professor from 1956 until retirement in 2015 and held the title of professor emeritus following retirement. His career spanned numerous geopolitical events, from the Cold War, to US wars in Vietnam, Iraq, and Afghanistan, and the Arab-Israeli conflict. 
"Professor Said was a mentor, friend, and confidant since my early days as a junior faculty member in our community," SIS dean Christine BN Chin said. "I'm indelibly grateful for his unwavering support and generosity of spirit. His love for the field and for our school is unmatched." 
Said became the first senior ranking professor at AU, and he was the first Mohamed Said Farsi Chair of Islamic Peace. He founded the International Peace and Conflict Resolution program, which launched in 1995. Thousands of students graduated from the program, which now offers four degree options and four concentrations. He also founded SIS's Center for Global Peace. Three separate funds have been established in his honor. 
"Professor Abdul Aziz Said was more than a scholar and practitioner of peacebuilding -- he was its personification," said Shamil Idriss, CEO of Search for Common Ground, where Said was a former board member. "A gentle soul with a towering intellect, a patient teacher and mentor to thousands over his decades as a professor, and an inspiration to many more through his scholarship and example. 
Said cited a tragedy from his youth in French-occupied Syria as a forebearer for his future path. He told AU in 2018 that his 3-year-old brother died in his arms after being struck by a French military truck. 
"That experience had a tremendous impact on me in terms of the evils of conflict and need for pacific resolution," he said in a 2018 interview with SIS. 
He grew up in Syria during World War II, witnessing bombings throughout the war. His family spent time in exile in Lebanon and Egypt because his father was a Syrian nationalist leader.  
Said arrived at AU in the 1950s and, in his early years, weathered McCarthyism with his colleagues at AU as they refused to cooperate with the House Un-American Activities Committee and some were branded communists, according to the Washington Post. He said he also discovered racial discrimination as an Arab Syrian. 
"My upbringing and experience deepened my sensitivity about discrimination and prejudice because I was a victim of that as a foreigner," he said in 2018. 
That experience pushed him to support students and colleagues as they fought against racial injustice at home and abroad and foreign wars, often retrieving AU members following arrests at protests. And it deepened his connection to others who were discriminated against. 
Said helped form an AU chapter of Phi Epsilon Pi, a Jewish fraternity, after students couldn't find acceptance in other on-campus fraternities. He later received a Living Legend Award for the national branch of the fraternity. 
"I did it because I saw students were deprived of full participation in education because of the color of their skin or their religious faith. I did it, probably because I was a minority as a Christian Arab in the Middle East, probably because I had experienced that myself," Said said. 
Said wrote or co-wrote 25 books and spent time working with many governmental agencies including the United Nations, the US Departments of State and Defense, and the White House Committee on the Islamic World.  
He advocated for empathy as an effective component of diplomacy and peacebuilding and believed that people of different faiths could live, work and build a better world together, according to colleague and SIS professor emeritus Philip Brenner. 
"Traditionally, when we spoke about peace in the past, it primarily meant the absence of war or absence of violence. But increasingly, we have become more precise and understand that peace is not only an absence of violence, but a presence of justice, a presence of equality, and a presence of cooperation," Said said in 2018. 
He dedicated work towards fighting poverty, calling it in 2018 one of the heaviest threats to peace. 
"The lack of resources by many people on the planet has always hit me very hard," Said said. "Poverty leads to the rise of dictatorships and to the rise of systems that are not democratic, and those are threats to peace." 
As the Iraq War began in 2003, Said led a teach-in, peace vigil at Kay Chapel, according to a story in the Washington Post. The newspaper reported Said delivered a strong message against a "failure of leadership, absence of vision and dangerous abdication of America's role as a moral standard-setter for the world." 
Following the event, a group of pro-war demonstrators with an American flag confronted Said, but the Post said he wasn't taken aback. He told the protestors, "I love this flag. It's beautiful. Not just the way it looks, but what it stands for." Then he kissed the flag, according to the Post.