International
Challenges Face Media, Athletes at Winter Olympics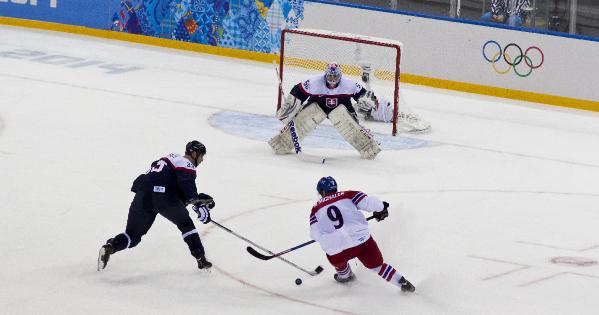 The Winter Olympics begin February 4 in Beijing amid a cloud of controversy involving the host nation and its geopolitical rivals.  
The US, Canadian, Australian, and British governments have announced diplomatic boycotts of the 2022 games and will not send government officials to China. The governments cite human rights abuses against China's Uyghur Muslim population and China's interactions with Tibet and Taiwan.  
China has also come under criticism following its treatment of professional tennis player Peng Shuai, who went missing from public view for weeks after making sexual assault allegations towards a communist party member.  
China has denied human rights violations and any mistreatment of Shuai. 
Both NBC, which holds American television rights to the Olympics, and advertisers face ethical and financial decisions with the controversy surrounding the games.  
Kogod marketing professors Ron Hill and Benjamin Wright, and School of Communication professor Jason Mollica, answer questions about the Olympics and the pitfalls surrounding networks, corporations, and athletes.  
Does NBC have an ethical responsibility to report on human rights violations in China? What risk does it pose to do or not do?  
Ronald Hill: This is a difficult position for a for-profit, public organization that hopes to continue a global path forward. However, their corporate values should reflect an ethical stance on the treatment of human beings. At one end, they should not do business or provide any coverage that might display China in a humane or positive light. If they go forward, which they are contractually obligated to do, their moral compass should require them to balance Chinese propaganda with perceived human rights violations.   
Jason Mollica: NBC's news division absolutely has an obligation to report on human rights violations. To eschew the topic would raise numerous flags. If NBC News were to give a pass to China to avoid causing controversy because the network holds the broadcast rights, it will call into question its ethics and journalistic integrity. Of course, China could find ways to exert pressure on NBC. This pressure would only further the negative global view of the Chinese government.  
What challenges or risks do corporations face in buying advertising during these Olympics?  
RH: The biggest risk is that Chinese propaganda will be aired simultaneously to or near the airing of ads. The connection could be made in consumers' minds, causing Chinese detractors to hold focal companies partially at fault. They need to select their timeslots very carefully.  
How do boycotts come into play around the Olympics? Will brands face backlash for advertising during the games?  
RH: It is possible, but boycotts have various levels of success. In part, their importance depends on the media airing their grievances as well. Without such visibility, it will not matter.  
What is your sense about how much consumers will care about geopolitical issues like the treatment of the Uyghurs and the disappearance and silencing of Chinese tennis player Peng Shuai?  
RH: It likely will not change opinions very much unless the media continuously vets these issues on-air and shows the consequences on the ground. My best estimate is that many Americans are too insular to care unless it is front-and-center in adjacent news coverage.   
JM: There will be viewers that are very aware of both issues. Early last year, a Pew Research survey showed that half of Americans said China's policy on human rights is a severe problem for the U.S. Some may not tune in due to their strong feelings toward China's stances. That said, there are Americans who will watch a specific sport, or event, and not be concerned with politics.  
The Olympics bars political protests. Will athletes try to make their voices heard, and what risks do they face?   
RH: Most athletes are there to compete, and the stress of that alone occupies their thinking and motivations. Many train their whole lives for a chance at Olympic gold; why risk it now? The only possible space is right after winning and by more mature athletes. 
Can businesses elevate the issue/cause through advertisements? Are they banned from political protest as well?  
RH: They can make such statements, but most are unwilling to alienate Chinese leadership or the larger population. Remember, China is a giant market in and of itself.  
Benjamin Wright: Yes, businesses can use the exposure and buzz around an event like the Olympics to highlight a salient cause or issue, but they have to be careful as the audience for an event like the Olympics can be wide-ranging. Typically, we see companies use soft approaches to avoid any negative backlash from a large group of constituents. They generally do not participate in political protests and instead focus on supporting a particular athlete or their respective country. Still, where the world's political climate is in 2022, I wouldn't be surprised if a company pushed the envelope and used the Olympic stage to make a statement on television. Around the Olympic village and physical locations near the games, no company (or individual) can make such proclamations.  
Most of NBC Sports' team will be covering the games remotely from the US. What are the challenges in doing that?  
JM: As we've seen how networks in the U.S. handled sports during the pandemic, many of the announcers were either broadcasting from a studio or, as Major League Baseball teams did, call the game from their home ballparks via a live feed. Announcers get a better feel for the action on site and describing the events through their own eyes. The broadcast teams will have several monitors providing them the best viewpoints, but it doesn't replicate being in an arena, for example the Olympic ice hockey events. There also will not be fans in the venues, which takes away the energy. 
Do you expect any advertisers or athlete sponsors to bring human rights violations to the forefront through their ads?  
BW: I think it's possible. We've seen this happen in other instances, such as what Nike has done with social justice and individual athletes such as Lebron James. The difference of such a large event and these athletes, is that none of these Olympic athletes have a brand or following as large as athletes in some of the larger leagues like the NFL or NBA. There's risk involved with making such statements as many of these issues are so polarizing today.  
Can athletes deliver messages through their sponsors to protest? How about on social media?  
BW: They can, but it would take a very intimate relationship between athlete and sponsoring company in addition to a clear and symbiotic stance on an issue to deliver such a message. Social media is a great place for these types of messages and the audience can be captive. There's also authenticity via certain platforms like Instagram videos, which can be simulcast live and recorded for later viewing.