Achievements
American University Wins Awards for Outstanding Events and Catering Venue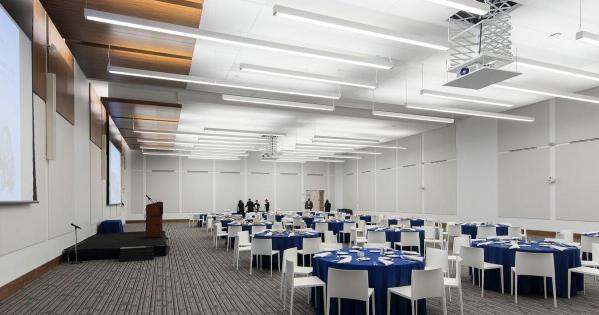 American University captured three honors in the 2020 Unique Venues Best of Awards, cementing the university's status as a conference and catering venue of choice.   
While the university overall won Best Venue for Locally Sourced Catering, the Washington College of Law's (WCL) Tenleytown Campus won Best Venue for Conferences. The university also was a runner-up for Best Place for Team Building. AU was the only venue out of 100 nominees to win in two categories.  
In a typical year, the AU campus hosts more than 20,000 visitors of all ages, attending about 175 day-long events and 60 overnight groups in the summer. Conferences range from high-profile government day conferences to overnight youth leadership conferences that last two months. WCL's LEED-certified venue, which can accommodate 480, has become one of DC's premier spaces for day conferences since its opening in 2016.  
Unique Venues Best of Awards recognition is especially significant because of the types of venues that were in competition with AU and WCL, said Kimberly Araya, director of university conferences and guest services.  
"In the Best Venue for Conferences category, WCL was up against a lot of tough competition, ranging from other universities like UCLA to venues that are specifically designed for hosting events to even dude ranches. We're primarily a learning institution—not a venue dedicated to hosting outside events—so for WCL to top all our competition for a win…Wow!" said Araya.  
Araya attributed the wins to the university's extraordinary events staff and its dedication to top-notch customer service and meticulous attention to detail in meeting visiting clients' needs.    
"University Conferences and Guest Services isn't just marketing event spaces. We are promoting the AU experience. While we roll out the red carpet to make our clients' experiences the best they can be for their events, we also view their presence on our campus as an opportunity to highlight the university itself as an ideal place of education for our clients, their children, or the children of people they know," said Araya.  
As anyone who has attended conference knows, food offerings make a big difference in the how the day goes. AU's win for Best Venue for Locally Sourced Catering recognizes the university's commitment not just to tasty menus, but to sustainability.  
The university's collaboration with Chartwell's Catering and commitment to providing fresh, farm-to-table foods from the university's Airlie Farm in Warrenton, Va., to dining halls, retail outlets, and main campus catering was instrumental to AU winning this recognition, said Charles Smith, assistant vice president of auxiliary services and executive director of Airlie.  
Airlie Farm provides vegetables, a variety of meats, and honey to the daily dining and catering experiences at AU. "Our partnership's commitment to responsible sourcing and sustainability also extends to utilizing sustainable initiatives to protect and save the environment. This includes using compostable take-out containers and utensils, tray-less dining to reduce water waste, recycling, and food waste minimization," said Smith.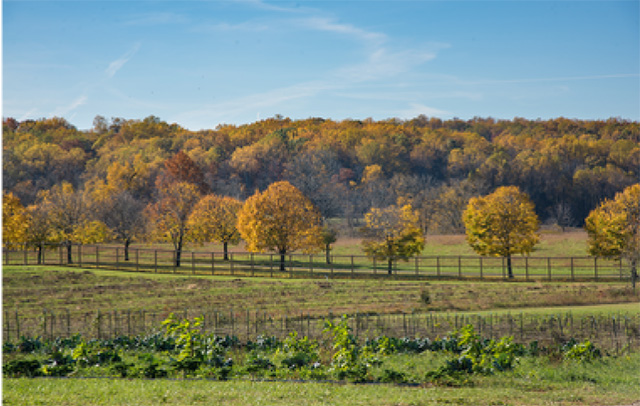 The Airlie Center is set on more than 300 acres in Warrenton, VA, and is home to the historic Airlie House and a village of guest rooms and meeting facilities.
Unique Venues is 35-year-old venues-marketing company that specializes in non-conventional meeting and event spaces. Its annual awards recognize standout campuses, conference and business centers, sports arenas, and other special event venues. More than 20,000 meeting and event planners across the US and Canada voted in the awards competition. Award winners were acknowledged at the virtual Unique Venues Annual Marketing Conference in October 2020 and featured in a special edition of the digital Unique Venues Magazine.