Research
RECIPES for Change: AU Lands Historic Grant to Study Wasted Food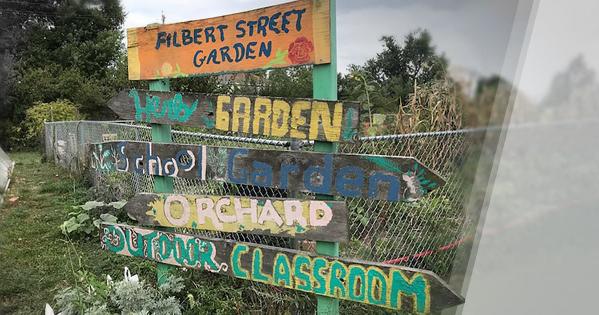 A five-year, $15 million grant from the National Science Foundation (NSF) to research wasted food is the largest externally funded award in American University history.  
Led by principal investigator Sauleh Siddiqui, an environmental science professor in the College of Arts and Sciences, the project, Multiscale Resilient, Equitable, and Circular Innovations with Partnership and Education Synergies (RECIPES) for Sustainable Food Systems, kicks off on October 1. Drawing on the diverse expertise of 40 faculty from 14 institutions—including seven other AU professors—and 45 graduate students, RECIPES aims to reimagine a food system that's more sustainable, equitable, and resilient.  
"Instead of looking at the food system as a linear system where we plug gaps of waste in a straight line, we're seeking to transform it into a more circular system where we can reduce, reuse, and valorize all of the food that gets wasted," Siddiqui said.  
That transformation "exemplifies the impact that AU has on the world's most pressing problems," said President Sylvia Burwell. "Our expert scholars bring unique interdisciplinary approaches to critical challenges and create knowledge that translates into action. The NSF grant continues our leadership in sustainability and leads on the change we know can't wait." 
According to Siddiqui, the food system is as simple—and as complex—as a can of tomatoes.  
Fifteen-ounces of vine-ripened tomatoes are peeled, diced, seasoned, sealed, and shipped to the local market where they're purchased and placed in the kitchen pantry. "But," he said, "when you open that can, you have zero idea where those tomatoes came from, where the aluminum came from, how many places it traveled to get to the shelf in your grocery store, or how many people have touched it.  
"The food system is essential to our daily lives, and it cuts across so many aspects of our society—and yet, we know relatively little about it."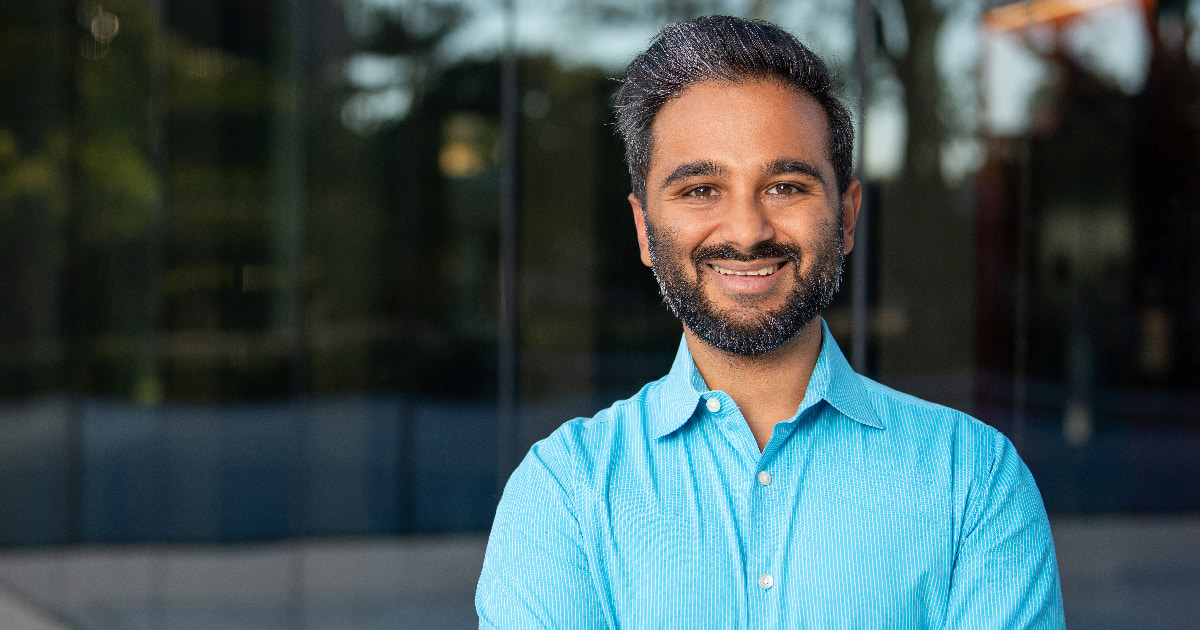 CAS Professor Sauleh Siddiqui.
What we do know is that wasted food is a pervasive problem, and the gulf between supply and demand, exacerbated by the pandemic, is only widening. Forty percent of food in the US goes uneaten—even while more Americans go hungry. According to Feeding America, an estimated 42 million people, including 13 million children, will experience food insecurity in 2021—an increase of 20 percent since COVID-19 hit.   
The environmental and economic impacts, too, are widespread. Each year wasted food results in the misuse or loss of about 4.2 trillion gallons of irrigation water, 1.8 billion pounds of nitrogen fertilizer, 780 million pounds of pesticides, and 30 million acres of cropland. Amid mounting climate crises, they are resources we simply can't afford to waste.  
Myriad data about the food system exists, but it's not integrated, Siddiqui said. The RECIPES team's first task will be synthesizing data from government, nonprofit, and corporate sources—then identifying what's missing. They'll fill the knowledge gaps by conducting surveys, developing models, gathering qualitative insights from ethnographies, and gleaning contextual insights from community members and frontline workers. 
The group plans to launch the first-ever undergraduate student science journal on food systems and develop curriculum for elementary schoolers with an eye toward engaging students of color and differently abled children in research opportunities. They will also develop strategies to minimize household-level food waste and evaluate new technologies on wasted food and their integration with regional infrastructure.  
"We have assembled a network of researchers that are incredibly committed to the work and who are [eager] to create a new common language around this," said Siddiqui, associate director of AU's new Center for Environment, Community, and Equity. "We're coming to this challenge with a diversity of perspectives. Often in science that's a problem, but here, it is the ultimate strength." 
In addition to co-principal investigators from Johns Hopkins University, Morgan State University, Ohio State University, and the Rochester Institute of Technology, the RECIPES team includes seven other AU professors—Sarah Irvine Belson, SOE; C. Anne Claus, anthropology, CAS; Jessica Gephart, environmental science, CAS; Kiho Kim, environmental science, CAS, and executive director, Center for Teaching, Research, and Learning; Garrett Graddy-Lovelace, SIS; Stacey Snelling, health studies, CAS; and Malini Ranganathan, SIS. SOC doctoral student Tambra Stevenson will also serve on the project. 
Acting provost Peter Starr said the groundwork for AU's groundbreaking grant was laid years ago "by faculty who made a commitment to interdisciplinary research. AU doesn't separate research and teaching. Faculty go after the pressing issues and have a bottom-up desire to collaborate and the infrastructure to do it."
That foundation will help the team succeed in the important work ahead of them, Siddiqui said. "We don't just need engineers working on new technologies to extract value from food, or mathematicians bringing together data to find a good outcome. Anything done in isolation doesn't take advantage of all the knowledge that's available."