Student Life
Graduation Celebrations Celebrations of Graduates Honors AU's Marginalized Communities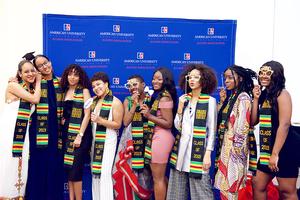 Representation. We all want it. We all want to be seen, to be heard, to have our identities and experiences validated. Many students graduating this semester have a chance for this validation thanks to collaboration between Center for Diversity and Inclusion (CDI), the Alumni Association, Student Activities, and various student leaders. They have all come together to create special graduation celebrations for the Black, Asian and Pacific Islander (API), LatinX, and LGBTQ+ communities.
Versions of these affinity group celebrations have existed over the years, but this year is the first that AU is partnering formally with these groups. "In the past, students had to rely on outside funding to support this," says Consuelo Grier, CDI's Director of Multicultural Student Support. Funding for the events came this year from several offices and the Inclusive Excellence Plan.
Though the university is now involved in these events, they are organized and led by student leaders from each community, who began planning in November. "We followed the lead of the students," Grier says Each event is a time for student to celebrate with each other and hear from AU faculty and staff speakers. They will also receive special stoles to for commencement.
The committees were tasked with creating events that speak to the values that matter to each of their communities. For example, the theme of the Lavender Celebration for LGBTQ+ graduates is "Reach Back and Pay It Forward."
"Our celebration will have three sections to build up to our theme," explains George Garcia, a graduate student in SPA and the lead for the Lavender Graduation Committee. The sections focus on perseverance, looking forward to careers, and thinking forward.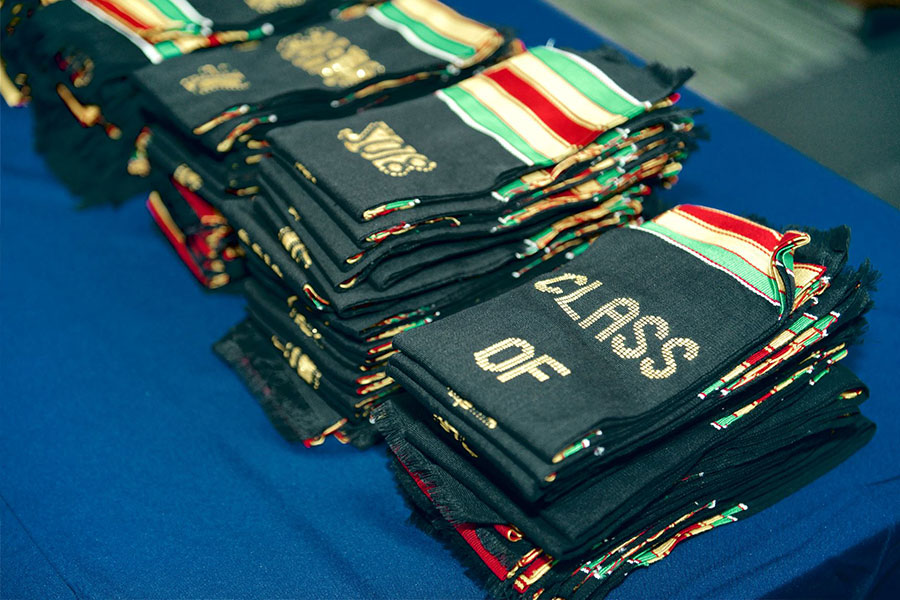 The hope is that these community graduation celebrations will become a tradition during commencement season that shows the university's commitment to highlighting the work of students from marginalized communities.
"I am looking forward to this event when my time comes next year," says Sumita Bhattarai, a junior in SIS and the chair of the API Graduation Committee. "Hopefully the committee and the event become more established and looked forward to by others!"
The API Student Graduation Celebration was held on Saturday, April 13, and the Black Student Graduation Celebration was held on Sunday, April 14. Events coming up are: