On Campus
Our Plan for Inclusive Excellence
President Sylvia M. Burwell announces American University's Plan for Inclusive Excellence and discusses the opportunities and challenges the university faces with respect to diversity, equity, and inclusion.
Learn more about how we are establishing an infrastructure to support, cultivate, and foster greater diversity and inclusion, as well as how to report a bias incident to the university.
Diversity is defined as individual differences (e.g., personality, learning styles, and life experiences) and group/social differences (e.g., race/ethnicity, class, gender, sexual orientation, country of origin, and ability as well as cultural, political, religious, or other affiliations).
Inclusion is the active, intentional, and ongoing engagement with diversity in the curriculum, co-curriculum, and communities (intellectual, social, cultural, geographical) with which individuals might connect.
The Hub for Organizing, Multiculturalism, and Equity
The Hub for Organizing, Multiculturalism and Equity (HOME) is intended to give everyone in the AU community a place on campus where they can be themselves and find acceptance. "HOME is open to everyone," SG President Yamillet Payano explains. "That way we can come together and socialize to learn and grow among those in our community here at American University." Students have been using the space regularly since it opened. The multicultural space can be accessed with an AU ID upon request.
Request Your Access
Initiatives Across Campus
Across our campus, community members are committed to cultivating a diverse and inclusive culture.
School & College Initiatives
Center for Diversity & Inclusion
Department Initiatives
There are more than 200 student-led organizations that help students create connections and find support systems on campus.
AU offers a diverse range of affinity groups and networks that celebrate identity, industry, leisure, student activities, and student experience.
President's Council on Diversity & Inclusion(PCDI)
Message from Caleen S. Jennings
We look forward to hearing from you!
(PCDI) advises the president and reviews and makes recommendations regarding diversity and inclusion-related strategic plan goals, as well as AU policy and procedures.
We hope that this page is engaging and informative. It represents many hours of discussion, debate and work, yet it is neither complete nor perfect. If it does not represent you, or if it lacks important information, please let us know at DICouncil@american.edu.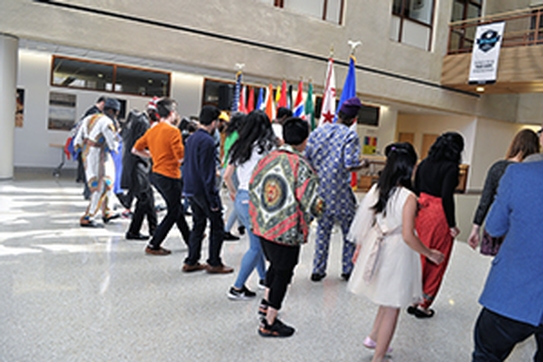 Announcement
Six Pilot Projects Selected for Inclusive Excellence Mini-Grants
Each project will tackle the advancement of diversity, equity, and inclusion efforts at AU.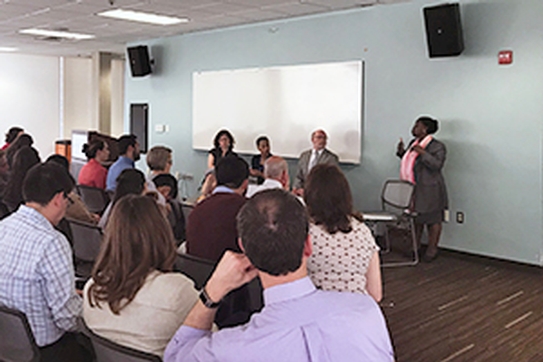 Student Life
RiSE: Where We Are and Where We're Going
Leaders of Reinventing the Student Experience (RiSE) shared progress and future goals related to the ambitious project.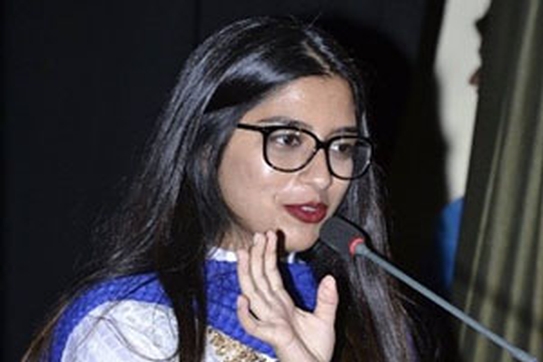 Announcement
AU Student, Founder of 'The Muslim Project,' Receives Prestigious Social Change Fellowship
American University Class of 2019 student Ammarah Rehman has been named a 2018 Newman Civic Fellow