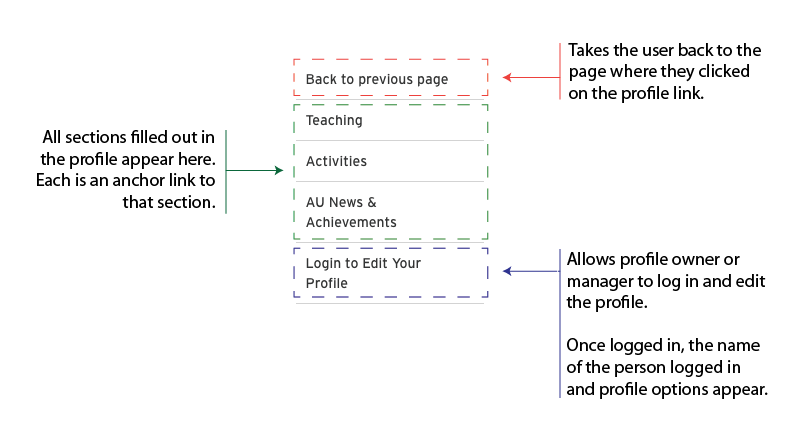 The login button has moved to the Left Navigation.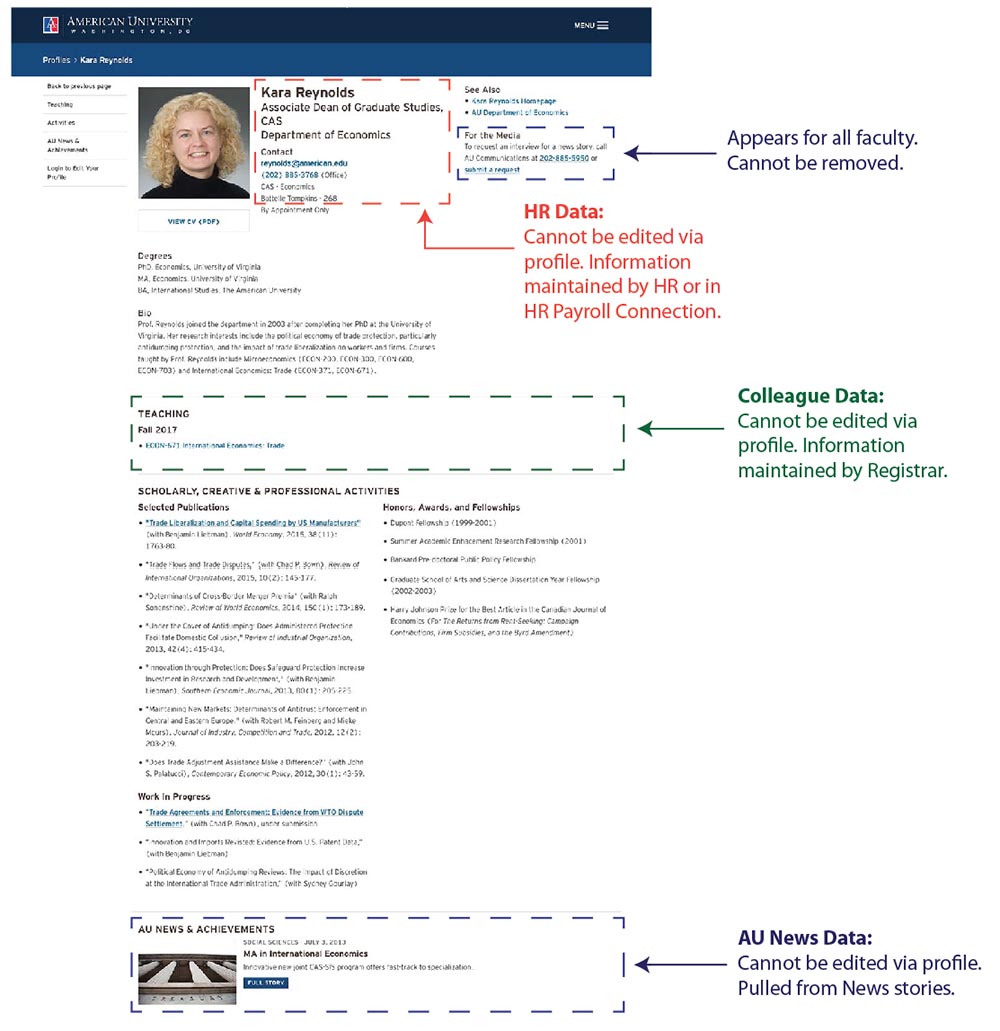 Contacts for the media appear on all faculty profiles and cannot be removed.

Name, Title and Campus address and contact information comes from HR/Payroll Connection.
Teaching information is provided from the Registrar's Office.
AU Experts and News are pulled from Media Relations and news stories.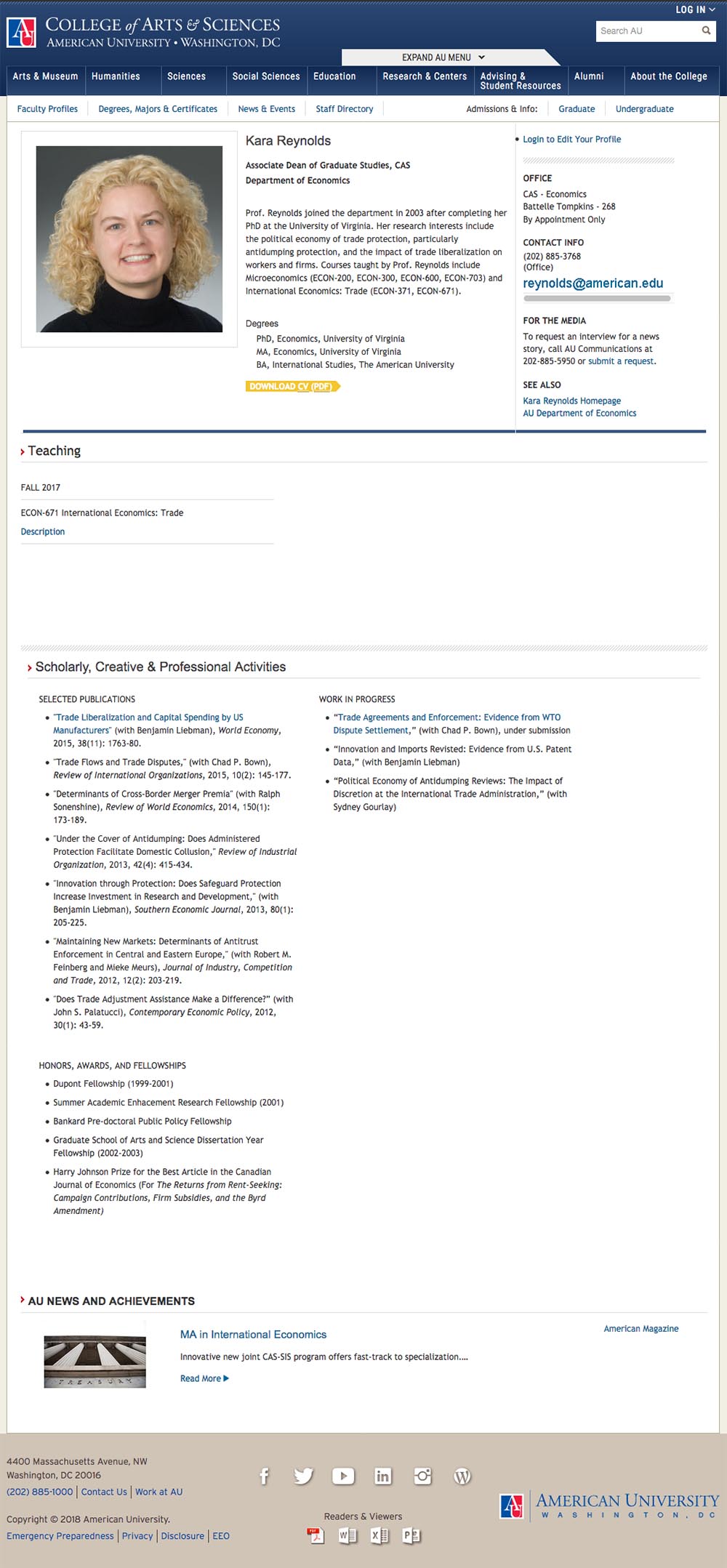 A profile in the old design.

The same profile in the new design.