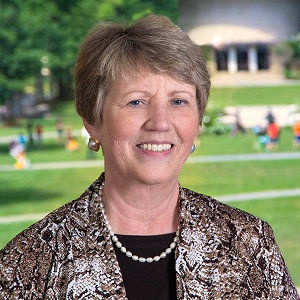 Nancy Davenport

University Librarian University Library
Degrees

MLS, University of Pittsburgh BA, Political Science, West Virginia University

Favorite Spot on Campus

American University Library

Bio

Nancy Davenport is the University Librarian at American University. From 2006-February 2012, she was the Director of Library Services at the Public Library in the District of Columbia. From 2004-2006, she was President of the Council on Library and Information Resources (CLIR). Prior to her CLIR appointment she was at the Library of Congress, where she had very broad experience and held multiple senior leadership positions. She was the Director of Acquisitions and the Associate Director of for Special Programs in the Congressional Research Service. From 1990 to 1997, Ms. Davenport directed a training program for Members of Parliament and their staffs in the newly democratic states of Central and Eastern Europe. The program of assistance was sponsored by the U.S. Congress and carried out by the Library of Congress. Ms. Davenport maintains active participation in the American Library Association and the International Federation of Library Associations. Previous Board service includes the Board of Directors of the National Information Standards Organization and a Presidential appointment to the National Historical Records and Publications Commission at the National Archives. She has also served on the Executive Board of the American Library Association, the Board of Trustees of the Digital Library Federation, the Board of the National Humanities Alliance, the International Center for the Integration of Health and Spirituality, and the U.S. National Committee for UNESCO.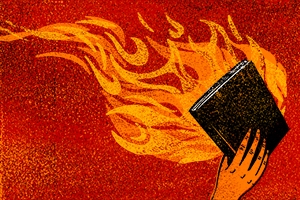 Literature ·
Burned Into Memory
American University series explores "Books That Shaped America"
Full Story