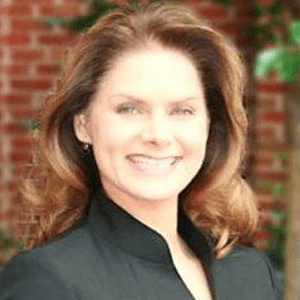 Kari Strobel

Adjunct Instructor Graduate and Professional Studies
Degrees

Doctor of Philosophy and Master of Science degrees in Industrial-Organizational Psychology from Old Dominion University

Bachelor of Arts degree in Psychology from Arizona State University.

Bio

Dr. Kari R. Strobel is a Human Capital Specialist Master at Deloitte Consulting. In her role as Specialist Master, she is responsible for providing Human Capital Organizational Transformation and Talent services to Federal clients. Prior to joining Deloitte, Dr. Strobel worked at AvantGarde where she was responsible for managing strategic human capital and organizational development projects across multiple Federal Agencies. Before her role as a consultant, as the Director of Human Resource (HR) Competencies at the Society of Human Resource Management (SHRM), Dr. Strobel led SHRM's global competency-based talent management strategy, to include leading the development of a suite of competency-based assessments, selection tools, career paths, and learning and development programs to attract, retain, and develop global HR professionals. At SHRM, Dr. Strobel was also responsible for overseeing SHRM's Workforce Analytics, providing direction for developing a portfolio of HR analytic products and content. Prior to joining SHRM, Dr. Strobel worked at the Department of Defense (DoD) where she was responsible for leading the development, assessment, and implementation of competencies for DoD's total force. At DoD, Dr. Strobel was also responsible for leading performance improvement projects for the Chief of Naval Operations, Surface Warfare Enterprise and the Naval Mine and Anti-Submarine Warfare Command. With over 30 journal articles, technical reports, and national and international conference presentations, to include published works in Journal of Applied Psychology and Human Performance, Situation Awareness and Automation, and authored books such as Defining HR Success: 9 Critical Competencies for HR Professionals, Dr. Strobel has received national recognition for her contributions to the field. She was the first recipient of the 2002 American Psychological Association Division 19 (Military Psychology) Research Award, and received Honorable Mention from the Virginia Academy of Science for her team performance research.