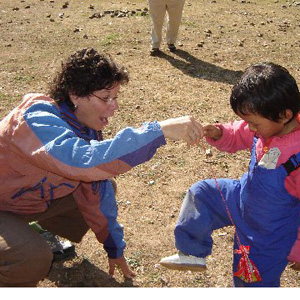 Mark Lerner

Adjunct Associate Professor WCL,Washington College of Law
Degrees

MA: Chapman University; BS: Springfield College

Bio

Phyllis Lerner is a consultant specializing in educational equity and effectiveness training. Programs, typically designed for teachers and administrators from pre-school through graduate school, have also been adapted for community groups, including parents, social service personnel and business leaders. She was the Instructional Manager for Resident Teachers in Prince George's County, Maryland. Phyllis is an instructor with the graduate School of Education, Johns Hopkins University and American University. In 2009, she completed a 1 year grant project with the Women's Sports Foundation, as their Public Policy Officer. She also works for the Maryland PIRC (Parent Information Resource Center) developing programs.
As a national Trainer of Trainers in programs such as TESA and GESA, and as a leader in issues ranging from effectiveness in teaching to equity in athletics, Ms. Lerner has been an invited speaker at hundreds of conferences.