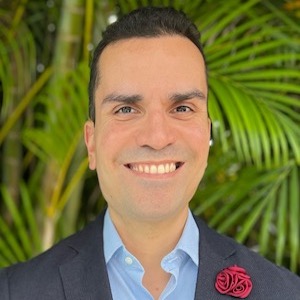 Luis Alvarado

Adjunct Instructor UEAS
Degrees

M.A., Instructional Design & Technology, University of Central Florida | B.A., Religious Studies, Florida International University

Bio

Luis is a learning designer and digital learning strategist who is focused on building learning communities that impact student outcomes. Currently Luis is researching culturally relevant teaching practices within an online learning context. Previously Luis has created learning experiences for organizations like the U.S. Navy, Royal Caribbean, and the University of Miami.