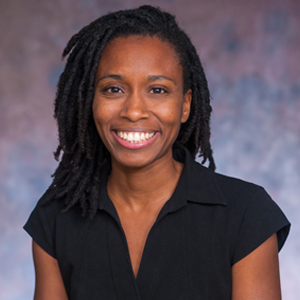 Mindelyn Anderson

Professorial Lecturer School of Prof and Extd Studies
Degrees

She earned her doctorate in Sociology from The Johns Hopkins University and an undergraduate degree in Sociology with minors in Anthropology and Policy Studies from UCLA.

Favorite Spot on Campus

The Bridge

Bio

Areas of Expertise: Culturally Responsive Evaluation, Organizational Capacity Building, Research and Evaluation Methods
Dr. Anderson comes to American University with a background in social science research, teaching, and evaluation practice. More recently, she completed a Leaders in Equitable Evaluation and Diversity (LEEAD) Fellowship at the Annie E. Casey Foundation. Her previous professional experiences include appointments as Honors Faculty in Residence and Assistant Professor of Sociology and African American Studies at Northeastern University, and fellowships at American Institutes for Research and Mathematica Policy Research. For over a decade, Dr. Anderson has taught social science research methods and capstone courses, conducted sociological research on inequality and stratification, race and migration, and social mobility, and conducted evaluations with community-based, regional, national and international non-profit, for-profit, and educational organizations. Dr. Anderson's scholarship has been supported by sponsors including the National Science Foundation and National Endowment for the Humanities. Her utilization-focused, participatory evaluation practice is informed by Culturally-Responsive Evaluation and values diversity, equity, and inclusion as integral components of high quality evaluation.