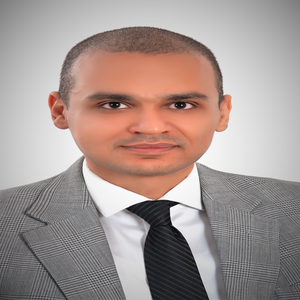 Mahmoud Elsaman

Visiting Scholar-in-Residence Washington College of Law
Degrees

Mahmoud obtained his Bachelor of Laws (with honors degree) from Cairo University Faculty of Law in Egypt (2011). He pursued his first LL.M degree in International and Comparative Law from the University of Pittsburgh School of Law. He also holds another LL.M degree in Rule of Law for Development from Loyola University Chicago School of Law.

Bio

Mahmoud Elsaman is a judge at the State Council of Egypt and a current SJD candidate at Central European University 'CEU'.

Mahmoud's professional experience includes working for the International Development Law Organization "IDLO" in Rome, focusing on the Middle East and North Africa region. In addition, Mahmoud was a Visiting Foreign Judicial Fellow at the Federal Judicial Center in Washington DC, USA. Earlier, Mahmoud used to practice law with one of the most highly regarded law firms in Egypt.
Partnerships & Affiliations
Scholarly, Creative & Professional Activities
Work In Progress
Mahmoud's SJD research addresses the detrimental effect of investor-state dispute settlement on promoting domestic good governance in host states. In specific, Mahmoud's research focuses on how has the indeterminacy of the international FET standard shaped Egypt's domestic policies and how has this affected Egypt's ability to balance the need to attract FDI with the need to maintain domestic good governance.
Mahmoud's research objectives are to show the deficiencies of FET and its adverse impact on domestic governance through the example of Egypt; and to extract lessons -from the existing international practices- for Egypt to incorporate into its legal system.