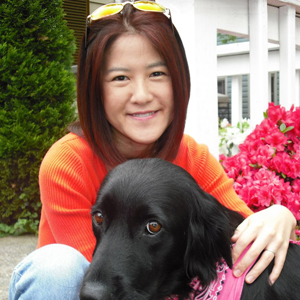 Nobue Matsuoka

Assoc Librarian University Library
Additional Positions at AU

Degrees

MLIS, Library & Information Science, Louisiana State University; MM, Percussion Performance, Southern Methodist University; BM, Percussion Performance, Loyola University in New Orleans

Languages Spoken

Japanese

Favorite Spot on Campus

Katzen Recital Hall

Bio

Nobue, a native of Japan, moved from New Orleans in 2006 to become the Music/Performing Arts librarian at American University. As the head of the music library in Katzen, Nobue is responsible for the overall management of this very special branch library. Prior to arriving at AU, she worked for Google Inc. as a Japanese Quality Rater, a Reference/Technical Services Librarian at Notre Dame Seminary, a cataloger at Keeneland Equine Library, and a Public Services Assistant/ILL specialist at Loyola University in New Orleans.

As an orchestral percussionist, her professional career includes performances with the Louisiana Philharmonic Orchestra, the New Orleans Opera, the Dallas Symphony Orchestra and the Nagoya Philharmonic Orchestra in Japan. In 2003, Gambit Weekly of New Orleans honored her performance "Sticks and Strings II" with the Tribute to the Classical Arts Award for Best Chamber Performance.

Nobue also volunteers for the Montgomery County Humane Society fostering homeless dogs.
Fall 2022
MUS-021 Private Instrument Study: Percussion

MUS-022 Private Instrument Study: Percussion

MUS-121 Private Instrument/Vocal Study: Percussion

MUS-122 Private Instrument/Vocal Study: Percussion
Spring 2023
MUS-021 Private Instrument Study: Percussion

MUS-022 Private Instrument Study: Percussion

MUS-121 Private Instrument/Vocal Study: Percussion

MUS-122 Private Instrument/Vocal Study: Percussion