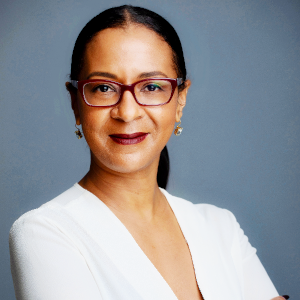 Bianca Prade

Adjunct Professorial Lect Graduate and Professional Studies
Bio

Bianca Prade is a strategic communications executive and trusted advisor with 15+ years of fresh, transformational leadership delivered to Fortune 100 companies, brand campaigns, and public/private sectors. She is currently serving as Sr. Director, Communications & Content for The Amherst Group of companies leading a team that focuses on consumer communications, platform content, and overall brand reputation.

Bianca specializes in helping clients prepare for, navigate and overcome critical areas of risk, issues, and crises. Clients have included PepsiCo, the NFL, Gillette, Pfizer, IBM, and the Andrew W. Mellon Foundation. Bianca's situation and issues management experience include leading communications strategy for product issues, brand positioning, high-profile litigation disputes, and government investigations. Additionally, Bianca has helped clients develop ESG and CSR programs, worked with companies and their senior executives on corporate positioning and executive visibility, and counseled companies on diversity and inclusion.

Bianca previously served as Executive Vice President and Deputy General Manager of Edelman's Corporate and Advisory Services team in Washington, DC. While there, she led a team focused on advising corporations' strategic counsel specific to reputation matters, executive positioning, internal employee experience, organizational transformation, and crisis and incident response planning.

Bianca also served as Senior Vice President of SKDKnickerbocker's strategic communications practice. Her work there focused on providing strategic communications advice for Fortune 500 companies, non-profits, philanthropic organizations, and labor unions, emphasizing storytelling using digital platforms.

Bianca's work has led to several awards, including the Holmes Report 2017 Crisis in a PR Campaign, PR Newswire's 2013 Earnie's Awards, and PR News' Social Media Icon Awards for 2013. Her work has also won Pollie Awards from the American Association of Political Consultants in 2011 for best use of social media for a clean energy campaign and in 2012 and 2013 for digital advocacy efforts on federal legislation and regulation. In 2011, she was named to PR Week's "40 Under 40: Ones to Watch" list.

Bianca currently serves as an Adjunct Professor, Professional Lecturer, and Course Developer for American University's Graduate and Professional Studies program. She graduated with a BA in English from the University of Maryland at College Park and an MA in interactive communications from American University. She has also completed the Leadership for Extraordinary Performance Program and the University of Virginia's Darden School of Business.
Summer 2022
PROF-630 Client Comm & Prof Consulting
Fall 2022
PROF-630 Client Comm & Prof Consulting
Spring 2023
PROF-630 Client Comm & Prof Consulting

PROF-670 Project Cost-Benefit Analysis