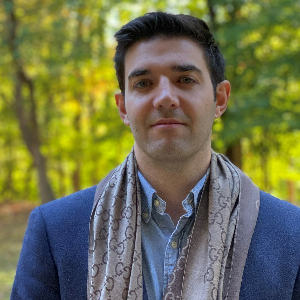 John Pugh

Adjunct Professorial Lect Global and Immersive Studies
Degrees

MA TESOL
BA International Studies
BA Chinese Studies

Bio

John brings a decade of experience in higher education to AU. Johns Hopkins School for Advanced International Studies, Syracuse University, George Mason University, State University of New York, Montgomery College, and West Virginia University are some of his prior faculty positions.

John has also worked and studied abroad, providing instruction at the Shanghai School of Urban Management, contributing to his approach in supporting students' academic development, global acumen, and career goals, such as working with Deloitte and Ernst & Young to create classroom experiences that bridge the professional and academic spheres.

John is a dedicated global learner, with an undergraduate degree in Chinese and an intermediate level of spoken Mandarin. He also holds an undergraduate degree in International Studies and a Masters in English Instruction, allowing him to create unique course offerings for professionals and students alike.

John also enjoys supporting AU athletics and attending other campus-wide and local D.C. events that can strengthen the bond between student body and community.
Fall 2022
ELTA-052 Academic Discussion-Level 5