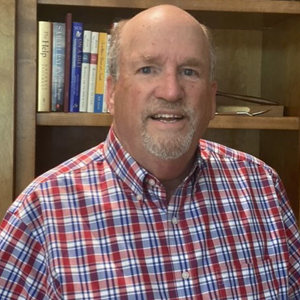 Robert Stokes

Professorial Lecturer Graduate and Professional Studies
Bio

Areas of Expertise: Human Resources Management and Analytics, Organizational Behavior, Career Development
Dr. Stokes comes to American University with a thorough background in academia. For the past 17 years, Dr. Stokes has taught on-campus and online courses as well as trained faculty across multiple institutions on teaching for online education. Dr. Stokes held a successful career with Villanova University in a variety of roles including Assistant Vice President for Academic Affairs for 13 years where he planned, launched and served as the Program Director for a successful online Human Resource Development graduate program. He also received the honor of induction into the Salem Virginia Education Association Alumni Hall of Fame.



Outside of his work in higher education institutions, he has authored publications by the SHRM, ASTD, and the American Payroll Association. He has been recognized by the American Management Association, the Eastern College Personnel Officers and the Villanova University Human Resource Development program.
Spring 2023
HRAM-700 HR Analytics & Mgmt Capstone
Summer 2023
HRAM-600 Human Resource Info Systems

HRAM-700 HR Analytics & Mgmt Capstone

PROF-615 Decision Making & Change Mgmt
Fall 2023
HRAM-600 Human Resource Info Systems

HRAM-700 HR Analytics & Mgmt Capstone