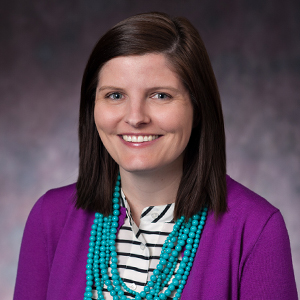 Adrienne Frank

Managing Editor, American Magazine University Publications
Degrees

B.S., Justice Studies, Arizona State University; M.S., Justice, Law and Society, American University

Bio

Adrienne Frank joined AU's publications team in August 2004 as a writer/editor. Today, she serves as editor of AU's award winning American magazine, published three times a year for nearly 120,000 alumni and friends of the university. Adrienne's journalism career began at the tender age of 15, when she signed on as a monthly community columnist for the East Valley Tribune, Arizona's second-largest daily newspaper. As a college sophomore, Adrienne landed a job as a fulltime reporter with the Tribune, covering arts and entertainment. During her five-year tenure, she reviewed concerts and restaurants, interviewed actors and musicians, and once shared an elevator with Jim Carrey.