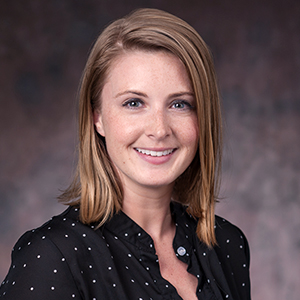 Abby Lepage

Intern Clinician Counseling Center
Degrees

M.A. The Chicago School of Professional Psychology (Washington, DC) and M.Psy The George Washington University, Professional Psychology Program

Bio

Abby LePage is a doctoral intern at the American University Counseling Center and a graduate student at the George Washington University Professional Psychology program in Washington, DC. Abby previously trained at AUCC as a clinical extern, and is happy to be back for a second year. Prior to coming to American she gained college counseling experience at the University of the District of Columbia's Counseling Center, and has additional clinical experiences in forensic, community mental health, and private practice settings. Her clinical style integrates psychodynamic and relational theories, and her areas of interest include group therapy, trauma and grief work, and issues of identity development (including questions of gender identity, race/ethnicity, and sexual orientation).