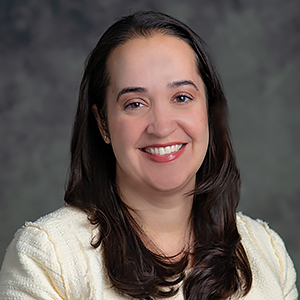 Ana Maria Ulloa-Shields

Assistant Dean for Undergraduate Academic Services School of Communication
Degrees

BS in International Business & Management from New York University
MA and EdM in Higher & Post-Secondary Education from Columbia University

Bio

Ana Maria joined SOC as Assistant Dean for Undergraduate Student Services in February 2022. Ana Maria has leadership experience at Carnegie Mellon and Columbia Universities, serving in Assistant, Associate Dean and Sr. Associate Dean of Student roles.