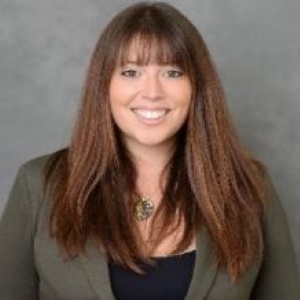 Arianna Lopez

Part Time Staff Center for Community Engagement and Services
Additional Positions at AU

Assistant Director, Global Learning & Leadership

Degrees

M.A. International Training and Education, American University

B.A. Political Science, University of California, Santa Barbara

Bio

Arianna Lopez is the current Assistant Director of Global Learning & Leadership at the Center for Community Engagement & Service.

Arianna brings years of experience supporting students at AU to achieve their academic, personal, and professional goals. As the Program Coordinator of Community-Based Learning, she has elevated CCES' work by offering student workshops related to incorporating service-learning into careers and dismantling white saviorism in service, as well as faculty workshops on best practices in grounding their community-based teaching in a JEDI (justice, equity, diversity, and inclusion) framework.

Previously, she was Senior Student Services Advisor for the International Accelerator Program (IAP) and served as Adjunct Faculty teaching American University Experience (AUx1). She has also held student leadership roles with the Center for Diversity and Inclusion, Abroad at AU, and the Panama Bilingüe Program.

Arianna is an AU alumna with a Master's in International Training and Education from the School of Education. Her graduate capstone examined best practices in promoting reciprocity, equity, and inclusive excellence in global service-learning programs and she looks forward to applying these practices to cultivate authentic, enriching, and impactful experiences for students and community partners alike.