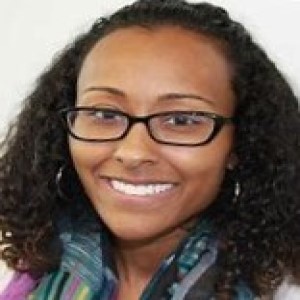 Aja Simpson Zulfiqar

AUx Instructor & Advisor Office of Vice Provost for Undergraduate Studies
Favorite Spot on Campus

The Dav!

Bio

Aja Simpson Zulfiqar (she/her/hers) serves as a First Year Instructor & Advisor at American University. Prior to AU, Aja directed a college access program for a nonprofit organization in Maryland, advising and supporting students unfamiliar with the college application process. She has a long-standing passion for and commitment to educational support, equity, and social justice. In her current role, Aja is excited to help students grow, explore, and create their own paths to success. When enjoying her free time, Aja loves to cuddle with her dog, try new cuisine with her family, and hit the softball field for some recreational (but slightly competitive) fun. She holds a BA in Psychology and Spanish from Emory University, a MS in Psychology from Capella University, and a MA in Sociology and Graduate Certificate in Women's Studies from Georgia State University.
Fall 2020
CORE-100 AU Experience I

CORE-100 AU Experience I

CORE-100 AU Experience I

CORE-100 AU Experience I
Spring 2021
CORE-200 AU Experience II

CORE-200 AU Experience II

CORE-200 AU Experience II